Tongue Helmet - The Sunstroke Remixes EP
Written by Chi Chi Thalken on May 10, 2019
Last spring, we got the introduction to a new group from Toronto called Tongue Helmet when they dropped their debut EP, The Brain on Fire EP. The group, consisting of emcee/producer Timbuktu, drummer Danny Miles from July Talk, producer/keyboardist Peter Project, and DJiRATE, quickly established themselves as a fun and talented outfit. The real question became whether or not they'd be able to stay together and reach their full potential. Fortunately, the answer is coming soon with their first full-length album, Psychotropic Ape, coming in July. As a teaser, they've put together a relic of the past, and by that, I mean a remix EP.
Unwraps butterscotch candy, slowly places in mouth - Now, back in my day, and by that I mean the '90s, remix singles/EPs came at a fairly regular pace, and they served as great tools for deejays who couldn't just hop on Soundcloud or wherever to get random remixes as people saw fit to producer and upload them. One of the things that has been lost in the process, and becomes very clear on this remix EP, is that you don't get the careful curation that comes from an artist or label putting the collection together, and you miss out on the focus one on or just a few songs. For this particular collection, we focus on the second track off of The Brain on Fire EP, "Sunstroke." It opens with the original version, just to ground yourself, but then opens itself up to five new remixes. The remixes come courtesy of Rich Aucoin, Ian Docherty of July Talk, Savilion, Thomas D'arcy, and Wolf Saga. Now, in some cases, you aren't really meant to listen to a remix EP all the way through – you're meant to hunt and peck and find the certain remix for your occasion. If you do it right, though, you can do both. In the case of The Sunstroke Remixes EP, there's enough variety and reinvention happening remix to remix, you don't really get tired of listening to the same song six times in a row, because it really doesn't feel that way. One remix will give you a big new horn riff, another will give you some huge drums, and another will push the song into house territory, and so on. Each remix allows each producer to give a unique perspective on the song, but then by putting them together you also get to hear them in conversation with each other and appreciate all the different angles to the song and all of its remixes.
The Sunstroke Remixes EP might be an outdated form of release, but Tongue Helmet and the producers involved here certainly make the case for bringing it back. Each remix works well, and each one will serve a different purpose. I can't wait to play all six versions of this song in different deejay sets.
| | |
| --- | --- |
| Title: | Tongue Helmet - The Sunstroke Remixes EP |
| Label: | URBNET |
| Year: | 2019 |
| Rating: | 8/10 |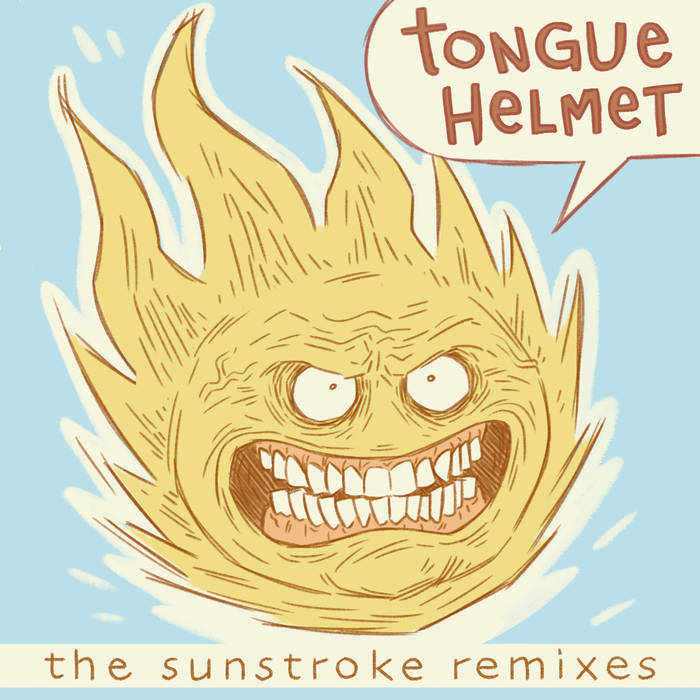 Previous: Aquasocks - HOLOS
Next: The Last Poets - Transcending Toxic Times