The Visionaries - V
Written by Chi Chi Thalken on November 20, 2020
Twenty five years ago, in Los Angeles, the artists known as Key-Kool, Dannu, Lord Zen, LMNO, 2Mex, and DJ Rhettmatic came together like Voltron to form a group known as The Visionaries. They released four stellar albums between 1998 and 2006, but then went on hiatus as careers and life pushed them all in different directions. They never officially broke up, though, and they've kept up with each other this whole time, so that when everything finally lined up again for them, they were ready to pounce on the opportunity and make another album. Now, after all these years, it's finally here in the form of V.
From the introduction to the album, delivered by hip hop activist Harry Allen, The Visionaries make sure you understand what this group is all about, which is that six men of different ethnic and religious backgrounds came together over a love of hip hop and each other. This isn't just a group, it's a brotherhood. From that bond, it was easy for them to get back together and trust each other to make this album right. It starts with them not trying to reinvent themselves in 2020, but instead just sticking to the hip hop that they love and came up on and making it as dope as possible. This means that Rhettmatic is handling production and scratching duties, with a couple of assists from Adrian Younge and Slopfunkdust on the beats, and DJ Ghost and Kiefer adding some additional bass. The beats are big, fat West Coast soul-sampling boom bap, the kind that will sound great pumping out of your car speakers or bumping your backyard cookout (when we can safely have those again). All of the beats sound great, and I don't want to completely spoil it for you, but at one point in the album, Rhettmatic takes a well-known '80s pop/R&B sample and completely flexes and flips it on its head in a really dope and creative way that made give out an audible "whoa" to myself. On the mic, these emcees are coming at you with their trademark hopeful vision, spreading messages of love and togetherness, tempered with an eye on the real world, acknowledging the very real struggles they've all had to go through, and all the work they know we all have to do. They also leave plenty of room for some shit talking, and there's a great friendly competitive spirit between all the emcees as they try to outdo each other. While the whole album is a treat, there are two moments in particular that stand out. One is the live interlude put in between "All Along" and "Go Off," which just really gives you a sense for what an amazing live posse The Visionaries are, and how much they will kill it on stage when we can finally have concerts again. The other is the closing track, "Father's Day," which finds the dads in the group celebrating how much fatherhood as changed them and how they hope they can provide a better world for their children than the one they grew up in. The key here is that The Visionaries are able to do this and give you a really beautiful and heartfelt song, but because they make sure their beats and rhymes are so dope, they are never in danger of getting corny with it.
The Visionaries are one of the legendary crews of the L.A. Underground, and it's great to have them back with V. The even better news is that not only are they back, they've released an album that is just as good as anything else in their catalogue, never missing a beat or a dope rhyme.
| | |
| --- | --- |
| Title: | The Visionaries - V |
| Label: | S/R |
| Year: | 2020 |
| Rating: | 9/10 |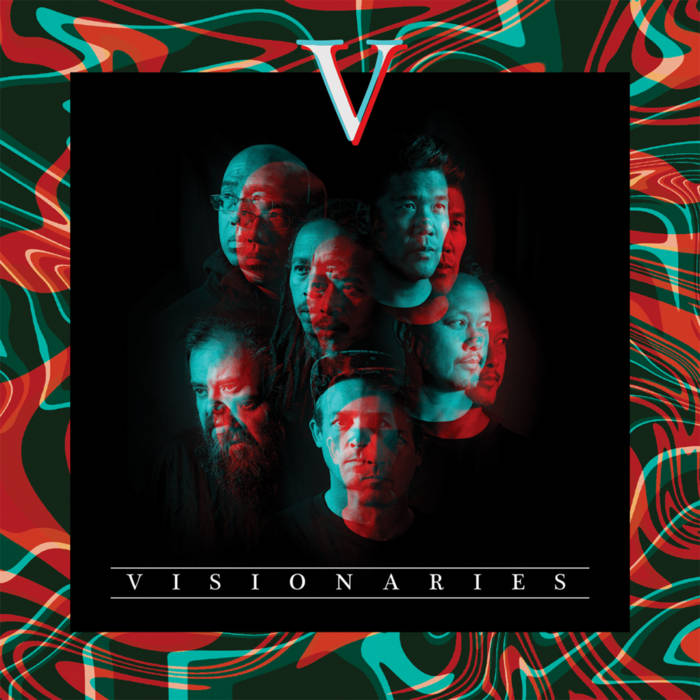 Previous: Pink Siifu & Fly Anakin - FlySiifu's
Next: Equipto & Big Shawn - Outrange