The Vapor Caves - Feel Yourself
Written by Chi Chi Thalken on October 29, 2019
The Vapor Caves are the Austin duo of vocalist Yadira Brown of Keeper, and producer BoomBaptist. After debuting about two years ago and playing numerous live shows, the time has finally come for their debut album, Feel Yourself.
If you were only aware of BoomBaptist's releases from earlier in the decade, you might be a little surprised by the sound of this album, but if you've had a chance to see him live or heard some of the production he did with Brown's group, Keeper, you'd know that he had transitioned from a soul-sampling boom bap style to electro-boogie a while ago. I'm talking talk box, synthesizer, bass, drum machines. I'm talking Zapp & Roger, Cameo, Gap Band, and the like. Similarly, when Brown was with Keeper, they initially began as a neo-soul group with three part harmonies, but gradually became funkier as they worked more with BoomBaptist. So really, Vapor Caves is the naturally progression of both of these artists' careers. It should come as no surprise that they have great chemistry together, since the two have been romantic partners and musical partners for years before officially becoming a musical duo, but you can really hear this connection in the music on Feel Yourself. You can also just hear the comfort of having played live and working out all of the kinks beforehand, getting all of the grooves and hooks as tight as can be. It's really evident with these songs that just stick in your head immediately and dance around in your brain all day, such as "Hurry Up and Wait," "The Chase," or "Be the Light." Brown has a really pure tone to her voice and excellent control, and it often feels like it's floating over BoomBaptist's funk. While electro-boogie is usually thought of as party music, and you'll certainly have a good time listening to Feel Yourself, Brown does find some room to add some deeper discussion to album as well, such as "Bitch to the Boys," in which she discusses the ways in which women are held up to ridiculous standards by men, and how their rejection is always turned around and projected as the woman's fault. The only small criticism I have of the album is that I don't really need the skit in the middle of the album, "OLFKTOL." It's not bad, but it doesn't really add anything to the album, so I'd just assume keep the flow moving from track to track.
The Vapor Caves have been rocking shows in Austin for a minute now, but now the rest of the world now gets to be hip to what they've been throwing down. Feel Yourself is a great debut album, full of killer funk, smooth vocals, and thoughtful lyricism.
| | |
| --- | --- |
| Title: | The Vapor Caves - Feel Yourself |
| Label: | S/R |
| Year: | 2019 |
| Rating: | 8/10 |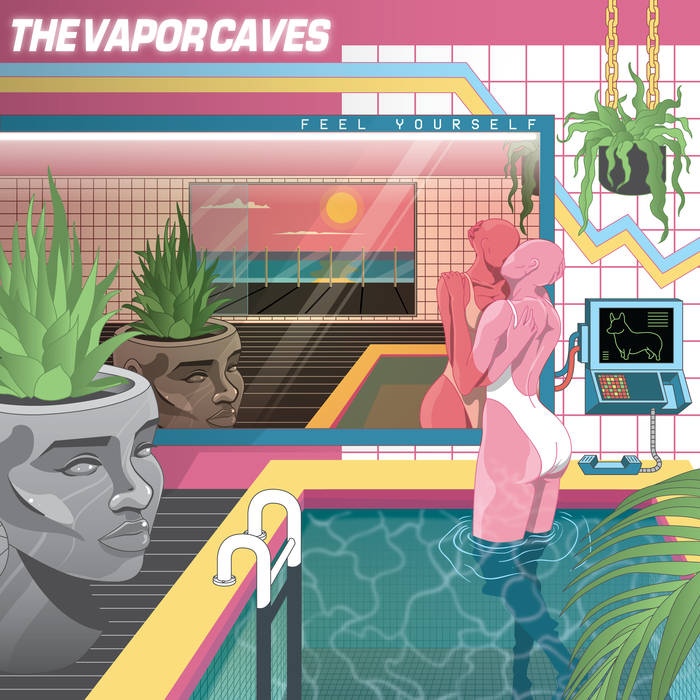 Previous: Krum & Theory Hazit - Here's Mud in Your Eye
Next: Anna Wise - As If It Were Forever