The Other Guys - Spring in Analog
Written by Chi Chi Thalken on June 1, 2020
The Other Guys are a production duo out of D.C. that has worked with such acts as Substantial, Tanya Morgan, and Rob Cave, just to name a few, as well as releasing plenty of solo material. Just last summer, they launched a series of EPs with Summer in Analog. Now that we've cycled through the seasons, we've finally reached the final release in the series, Spring in Analog.
Things start off strong with "Window," featuring too stellar verses from Skyzoo and Von Pea, who both sound inspired and add some fire to a really beautiful and melancholic midtempo beat from The Other Guys. It's not necessarily a fully formed song with a chorus and hooks and such, but when you've got two talented emcees spitting fire like these two, you tend to realize these things after the song is over. From there, we continue on this midtempo path of beautiful instrumentals that bring in soul, jazz, and symphonic samples while creating this tone that feels like the world is unthawing, blooming, and coming to life. My personal favorite on the EP is "Luxury Groove," not because it's unusual, but just because the track knocks and does such a good job of playing these different vocal and horn samples against each other to create the hook. They also do a fantastic job of putting some bird noises in the background – just enough to create the feeling that you're enjoying a lovely day in the park without being too on the nose with it. It's the type of veteran touch you come to expect out of the The Other Guys.
Spring in Analog wraps up this series of EPs rather nicely. It doesn't end with a bang, just a bunch of really soulful and well-developed grooves that provide the perfect soundtrack to the lengthening and warming days.
| | |
| --- | --- |
| Title: | The Other Guys - Spring in Analog |
| Label: | HiPNOTT |
| Year: | 2020 |
| Rating: | 8/10 |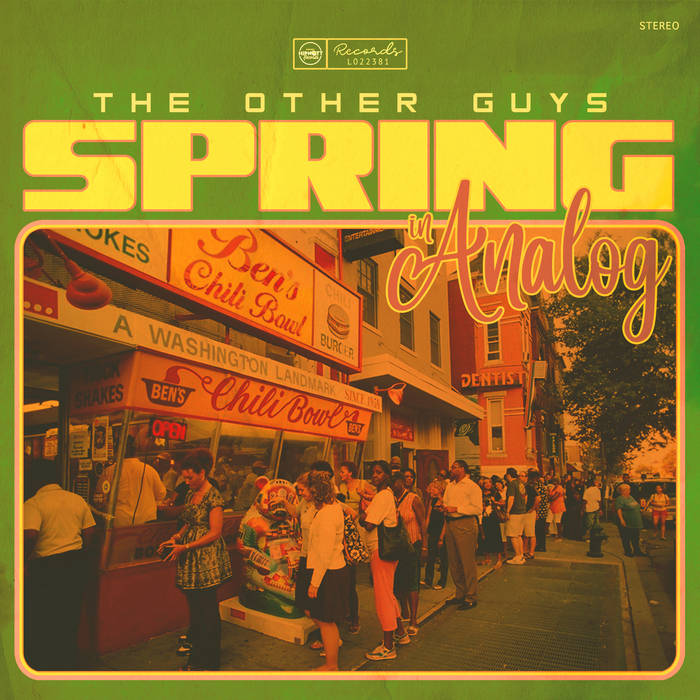 Previous: R4PC4MP - TR4PC4MP
Next: MC Homeless & HaplogroupX - Duress