The Other Guys - Autumn in Analog
Written by Chi Chi Thalken on November 27, 2019
The Other Guys are a production duo from D.C. that have worked with everyone from Tanya Morgan to Substantial, as well as plenty of releases just as a duo. Back in 2016, they released an album called Life in Analog, which was full of soulful beats meant to represent the daily grind. They returned to a similar aesthetic this summer when they announced the start of a seasonal series by releasing Summer in Analog. Now it's time for the second entry in the series, Autumn in Analog.
With this entry, we get to see a little bit of a change in pace with The Other Guys, as they move away from the bright and sunny sounds of their last two releases. This is so they can accurately portray the feeling of autumn, which means a "cooler" and more melancholic sound. They do this by adding a bit more jazz and minor key soul samples to their beats and dropping the tempo just a little as well. The whole thing has a real brisk feel to it, with crisp drums and moody, introspective samples. The tracks are shorter, giving the release a little bit more of a beat tape feel to it than a fully formed EP, but it does end on the full composition of "Love Me Right," featuring vocalist Jenna Camille. Built off of trumpet and guitar riffs and a boom bap beat, Camille comes in with these warm and sultry vocals that really paint a picture of a love now lost, one that just couldn't quite be what you needed it to be. It's a really beautiful note to end the project on.
Autumn in Analog isn't going to blow you away, but it is a solid collection of beats from a veteran duo who give you a nice soundtrack for some cool autumn days, plus one really nice soul/hip hop song with Jenna Camille, the gem of the EP.
| | |
| --- | --- |
| Title: | The Other Guys - Autumn in Analog |
| Label: | HiPNOTT |
| Year: | 2019 |
| Rating: | 7/10 |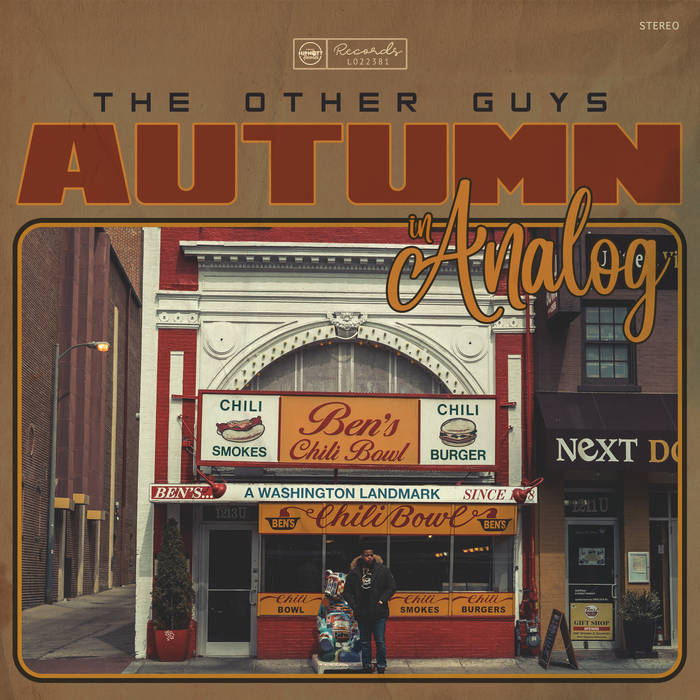 Previous: 1520 - Mosquito Fly & Starships
Next: CRASHprez + knowsthetime - I'ma Die Anyway