CRASHprez + knowsthetime - I'ma Die Anyway
Written by Chi Chi Thalken on November 27, 2019
It seems like just yesterday that I was going to see a freshman at the University of Wisconsin who performed under the name of CRASHprez open up for all of the hip hop shows in town. While he had plenty of potential in those days, it was even more fun to see him mature and come into his own during my time in Madison. That growth lead to the excellent 2015 album, more perfect. Since he graduated, he's moved around a little and had to focus on his day job a bit more, but there have been some singles along the way to remind us that he's still dope. Now we finally get the project we've been waiting for, as CRASHprez releases a dense, six-song EP with knowsthetime, I'ma Die Anyway.
Chances are you don't recognize the name of the producer on this EP, but as it turns out this is just an old face under a new name. That's right, knowsthetime is just the reinvention of hitmayng, aka Ian Carroll, who has been producing and deejaying with CRASHprez a lot over the years. So in more ways than one, this EP is really about the changes and growth that these two have been through over the last few years. While knowsthetime has rocked a few different styles of production over the years, this EP is largely trap-influenced, with a lot of deliberate, hard-hitting beats to it. This works well with CRASHprez, who sounds urgent as ever on the mic. In fact, the first thing that hit me in listening to this EP was how it sounded like CRASHprez had all of this built up energy that he needed to let loose on the mic. Seriously, from the minute he hops on the mic on "THE NERVE!" all the way to the end of "But Alas," there's not much of a let up, he just has so much to get off of his chest. Over the course of the EP, CRASHprez is doing exactly what he became known for when he was coming up in Madison, which was mixing discussion of his own personal growth and how issues like racism and masculinity shaped that along with pushing the buttons of his listeners to get them outside of their comfort zones to create discussion amongst themselves. I have to imagine CRASHprez taking an issue like gentrification and framing it in terms of Black Jesus getting priced out and White Jesus moves in will get people talking. On top of all of this, the chemistry between the two artists is really evident, and while there is all sorts of serious lyricism on the EP, there is still room to have fun and wyle out as well.
I'ma Die Anyway is a nice return to form for CRASHprez. It's short, straight to the point, and incredible impactful. Hopefully there will more along the way, because this feels like the beginning of the next phase for these two.
| | |
| --- | --- |
| Title: | CRASHprez + knowsthetime - I'ma Die Anyway |
| Label: | S/R |
| Year: | 2019 |
| Rating: | 8/10 |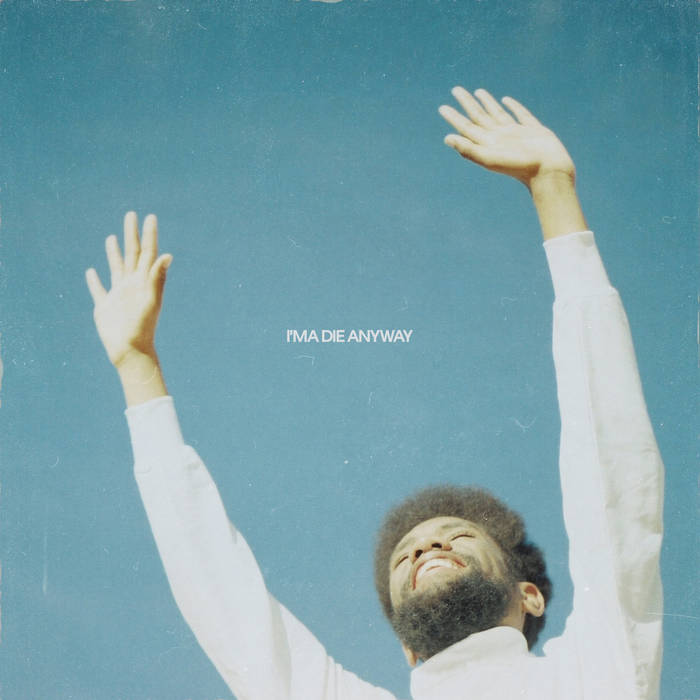 Previous: The Other Guys - Autumn in Analog
Next: Terem - Still Growing