The Other Guys - Autumn in Analog: Season 2
Written by Chi Chi Thalken on December 2, 2020
The Other Guys are the D.C. production duo known for their work with Von Pea, Substantial, Rob Cave, and others, as well as their own solo work. A little over a year ago, they released an EP called Summer in Analog, launching a series of instrumental EPs meant to evoke the sound of the different seasons. Now, you might have thought that the release of Spring in Analog was the conclusion of this series, but The Other Guys had different ideas, releasing another EP, Summer in Analog: Season 2, in August. Now round two keeps going with Autumn in Analog: Season 2.
The general concept of these EPs is fairly straightforward, with short instrumental tracks meant to convey the feeling of each season. Even in execution, it might seem like a relatively simple project, since all these grooves feel so effortless. Of course, the truth of the matter is that most of the time when something sounds so effortless, a lot of work and practice has gone into the studio before they could reach that point. This is all to say that The Other guys are really clever with their production techniques, subtly building a soundscape that sounds like feels like cool breezes, leaves changing, shorter days, and so forth. They do so while working in a general East Coast boom bap style, but keeping their rhythms and tempos varied enough to keep you actively listening, and developing their melodies so that they will also keep you engaged and stay with you after the project is over. None of this is easy to do, but when you've got a duo like The Other Guys with so much experience under their belts, they can manage these seasonal releases and make them sound delightful in the process.
Autumn in Analog: Season 2 is yet another solid addition to a fun series of releases from The Other Guys. I don't know how long they will keep this up, but I'll enjoy each season as it comes.
| | |
| --- | --- |
| Title: | The Other Guys - Autumn in Analog: Season 2 |
| Label: | HiPNOTT |
| Year: | 2020 |
| Rating: | 8/10 |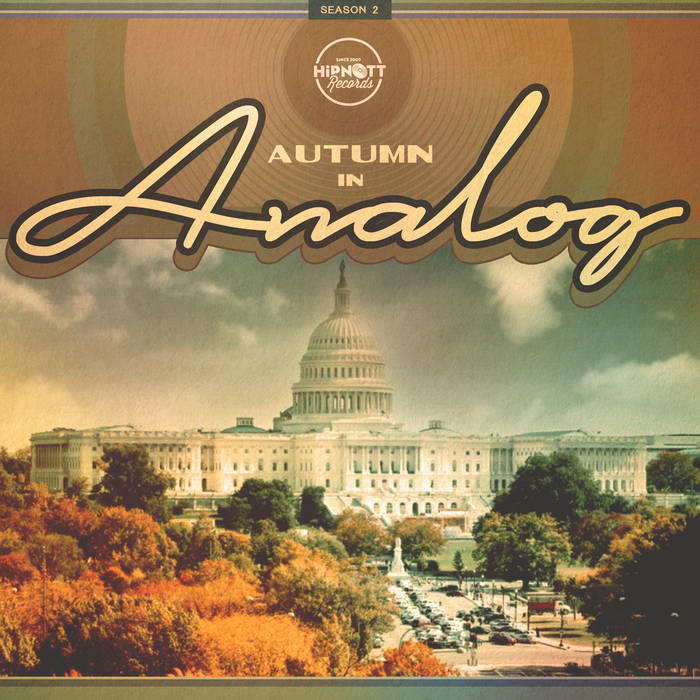 Previous: Kay the Aquanaut & Kitz Willman - Ancient Fish from the Northwest
Next: Uncle_El & A. Billi Free - Blk Mgc Symbl