Uncle_El & A. Billi Free - Blk Mgc Symbl
Written by Chi Chi Thalken on December 2, 2020
Uncle_El is a deejay and producer from Chicago who has been making music for over two decades, often crossing over and blurring the lines between house, electronic, and hip hop music. Just this past October, he gave us an instrumental project+ called Blessings. Now he's back with a new project with vocalist/emcee A. Billi Free called Blk Mgc Symbl.
A. Billi Free came up in Chicago first as a vocalist trained in jazz and choral music, but as she grew up she gravitated towards hip hop, neo-soul, and electronic music. Now based in New Mexico, she comes back to her Chicago roots with Uncle_El on this project. Chicago, of course, has a deep history of jazz, blues, soul, house, and hip hop, and while some people will pick a lane, some artists love it all and find the connection between all of it. This is where Uncle_El and A. Billi Free do so well together – they both bring this eclectic style of music to the table with deep and wide ranging Chicago roots to it. In general, I'd classify this EP between hip hop and neo-soul, but that's just what I would say it's home base is, as they certainly incorporate these other styles of music into their sound. What makes everything work though, is the chemistry and musical understanding that these two artists have together. El knows how to work his production with a really understated hand, which fits Free perfectly, who has a way of bringing you in as a listener as she subtly shifts between some jazz-influenced vocal arrangements and some playful and smooth flows when she rhymes. It's the kind of project that you might just vibe out to at first, only to realize the fire you're playing with once you get a couple of tracks in.
Blk Mgc Symbl is a great introduction to the new duo of Uncle_El and A. Billi Free. They have tremendous chemistry together and have created a really nice opening statement with this EP. Hopefully there is more to come, because I'd love to see this project grow and develop even further.
| | |
| --- | --- |
| Title: | Uncle_El & A. Billi Free - Blk Mgc Symbl |
| Label: | Eye Mija Productions |
| Year: | 2020 |
| Rating: | 8/10 |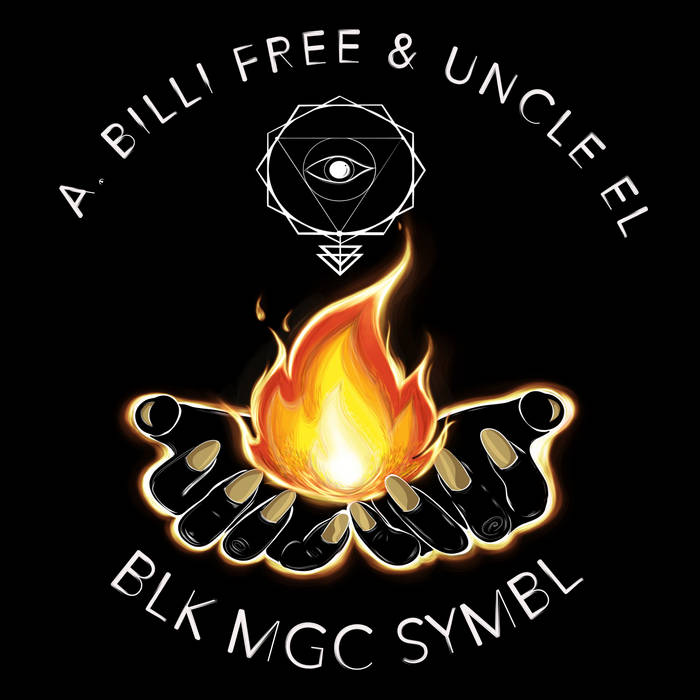 Previous: The Other Guys - Autumn in Analog: Season 2
Next: Factor Chandelier - Eastlake