Kay the Aquanaut & Kitz Willman - Ancient Fish from the Northwest
Written by Chi Chi Thalken on December 1, 2020
Kay the Aquanaut is an emcee from Saskatoon that has been making music for about two decades now. Over those years, his main producer collaborators have been Factor and Maki. His most recent release came this past January with Maki, The Nautical Blue. Now, switching gears just a little bit, he pairs up with a producer from Winnipeg, Kitz Willman, to release a new album, Ancient Fish from the Northwest.
One of the things that hit me as I listened to this album is how much this album really sounded like the underground of the late '90s/early '00s. This is partly because of Willman's production, which finds this sweet spot between being weird and experimental, but still hitting really hard with the funk. To that end, I feel like production-wise, this album falls somewhere in between Antipop Consortium, Alias, and Jel. It just has all of these odd twists and turns and moments where Willman subverts your expectations and brings in elements of free jazz and experimental electronic music, but he never looses a groove that you can nod your head to, and certainly leaves some nice pockets where Kay the Aquanaut can jump in and do his thing. If you're familiar with Kay the Aquanaut, you won't be too surprised with this album, but in case you're not, it might take you a second to adjust. Kay has a slightly higher register to his voice, and he incorporates melody into his flow in some really infectious ways that will have you singing along to the album, but he might throw you for a loop with his lyrics. That's because he's taking an approach that incorporates all of this abstract imagery of fish found in the northwest of Canada that have this ancient lineage and provide us a link to a past world, but he's also weaving in all of this very current and topical political discussion. Because of this approach, it might feel a little weird or daunting when you first listen to the album, but the good news is that the album sounds so exciting and it is so full of energy, you'll want to go back and unpack things with each subsequent listen.
Kay the Aquanaut and Kitz Willman is a new pairing, but these two have excellent chemistry together and came together on Ancient Fish from the Northwest to create some fascinating and challenging hip hop.
| | |
| --- | --- |
| Title: | Kay the Aquanaut & Kitz Willman - Ancient Fish from the Northwest |
| Label: | Hello L.A. |
| Year: | 2020 |
| Rating: | 8/10 |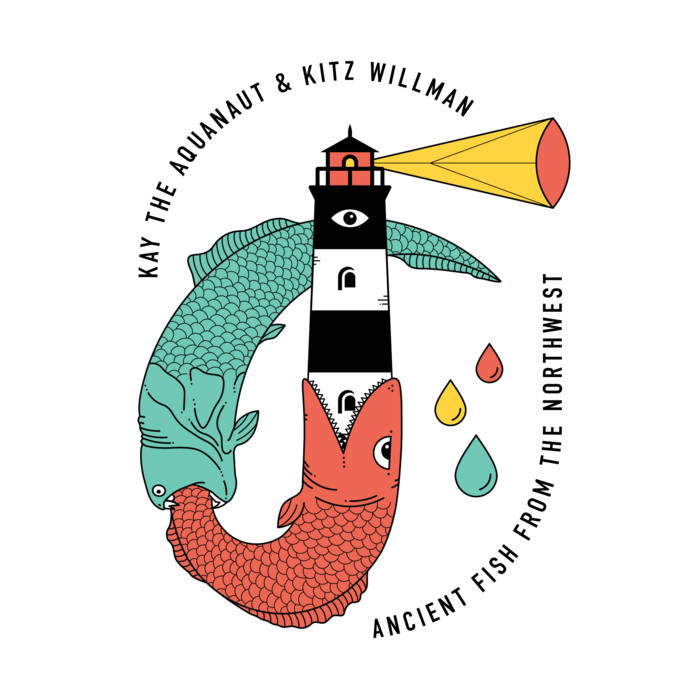 Previous: Sujatha Fernandes - The Cuban Hustle: Culture, Politics, Everyday Life
Next: The Other Guys - Autumn in Analog: Season 2