The Lasso - 2121
Written by Chi Chi Thalken on February 19, 2021
As Lando Chill established himself as one of the most exciting young voices to emerge in hip hop over the last five years with a brilliant three-album run, another artist emerged right alongside him – a producer who by the name of The Lasso. After they released Black Ego in 2018, they both moved away from Tucson, with Chill headed to L.A. and The Lasso headed back home to Detroit. Since that time, The Lasso has been extremely productive, dropping a solo album, The Sound of Lasso, and then releasing albums with Psyspiritual, Chris Orrick, and ELUCID. Now he's back with a new solo album that will up the ante once again, 2121.
One of the hardest things to pull off for producers making solo albums is the vocal compilation album. It looks easy enough on paper – gather up a bunch of talented people and have them rap and sing over your beats – but in practice, even producers in the top tiers of hip hop have given us albums that vary in quality from track to track and sound jumbled and unfocused over the years. One way that Lasso avoids this problem is that he sort of assembles a house band for the album. On just about every track on the album, you can find some combination of A. Billi Free and Rachel Eve on vocals, Jarad Selner on sax, Jordan Hamilton on cello, Deep Greasy on bass, and then Lasso providing the foundation on drums, percussion, keyboards, guitar, and various other production. The other way in which Lasso avoids any pitfalls with this album is that as you listen to it, it becomes clear that he wasn't just trying to match dope beats to dope emcees. Instead, he worked on his craft and kept at it until he had a clear musical vision for the album, and then set out to find just the right pieces to fit what he was doing. That musical vision is one of the biggest swings for the fences a producer has made in recent years, as Lasso crafts this cosmic funk that brings together house, electro-boogie, free jazz, synth pop, and hip hop. It's a sound that always has one foot in the past, and the other several years into the future. As a result, we get an album that sounds ahead of its time and timeless all at once. The key to making this work is one, the aforementioned core group of musicians that help root the sound and establish chemistry together, and two, that Lasso has a really deep respect and understanding for all of these different styles of music, and he displays great instincts as to when to deploy each element. Sometimes that means leaning on the pulsing beat and subtly and ritualistically building loops that drive the album forward, and other times that means taking your foot off the gas and letting the album float for a while as a saxophone melody swirls around you and explores the space. On top of all of this incredible musicianship, Lasso does bring in some heavy hitters, and just like an elite baseball manager, he slots them in perfectly so that everyone gets the pitch they are looking for and knocks it out of the park. That means that Ill Camille, Hemlock Ernst, Cousin Mouth, Fat Tony, Psychic Twin, Motorkam, Nelson Bandela, Namir Blade, Sadgalnina, Psyspiritual, Lando Chill, and REY all get used to the best of their abilities, and all create great interest as they help build this new musical world that Lasso is crafting.
2121 isn't just a solid solo album from The Lasso. This is the album that he's been building toward over the last five years, and now that it's here, I couldn't be more excited. It's inventive, made with a ton of care and creative vision, and with a unique point of view. It's incredibly challenging, but also fun and exciting to listen to, so much so that each time you reach the end of the album, you're gonna want to run it back and listen to it again so that you can catch more pieces that you probably missed the last time. Things might seem a little dire outside right now in 2021, but 2121 is giving me hope for the future.
| | |
| --- | --- |
| Title: | The Lasso - 2121 |
| Label: | Mello Music Group |
| Year: | 2021 |
| Rating: | 9/10 |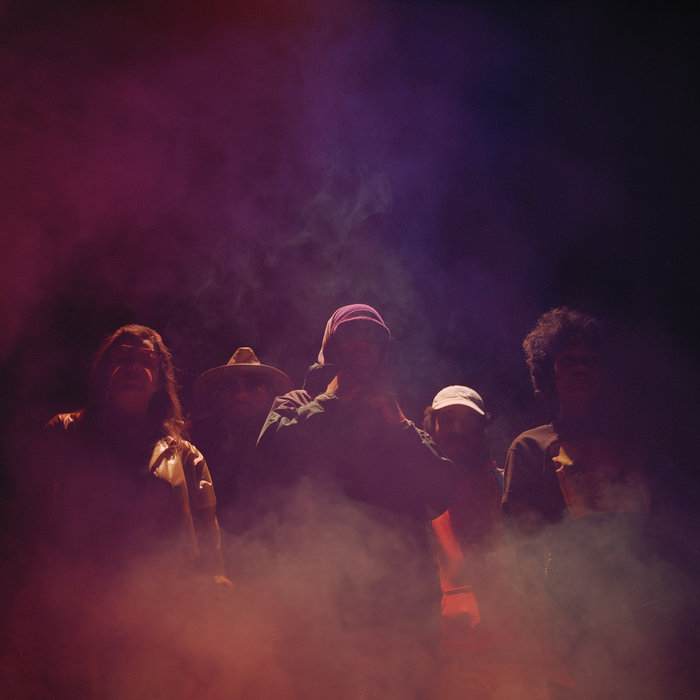 Previous: Lava La Rue - Butter-Fly
Next: Guohan - Lost Sound Book