Lava La Rue - Butter-Fly
Written by Chi Chi Thalken on February 19, 2021
Lava La Rue is a musician/visual artist that has been releasing music as a solo artist and as part of the collective NiNE8. While they released a couple of singles last year, it was really 2019, when they released the mixtape STITCHES, when we last got a fully realized project from La Rue. Now we get to hear what La Rue has been working on over the past year with their new EP, Butter-Fly.
For this project, La Rue enlisted the help of producers Isom Innis and Vegyn. Together, they are able to walk a fine line and create this musical flow as La Rue moves from hip hop to R&B to synth pop, finding these beautiful gray areas in the process. As you work your way through the EP, La Rue shifts between these styles both musically and vocally, demonstrating the ability to rap with a really nimble and verbose flow that reminds me of Noname, but then moves into dreamy and warm vocals as the music shifts between R&B and synth pop, falling somewhere in between Jamila Woods and Sneaks. La Rue has a really warm and smooth singing voice that just naturally draws you in, along with a great sense of melody – these songs will definitely get stuck in your head and follow you around all day, and it will be most welcome. Across the EP, La Rue is creating a varied and beautiful ode to queer love, presenting it in all sorts of different manners, from urgent to whimsical to heartwarming. It's such a full and well-crafted EP, it actually feels like a much longer release as you're listening to, since you get taken on such a journey over the course of these five songs.
If you don't know, you need to get to know Lava La Rue, and Butter-Fly is an excellent place to start. It's musically complex, fun to listen to, and just a wonderful representation of a young artist not making any compromises as they present themselves to the world.
| | |
| --- | --- |
| Title: | Lava La Rue - Butter-Fly |
| Label: | Marathon |
| Year: | 2021 |
| Rating: | 8/10 |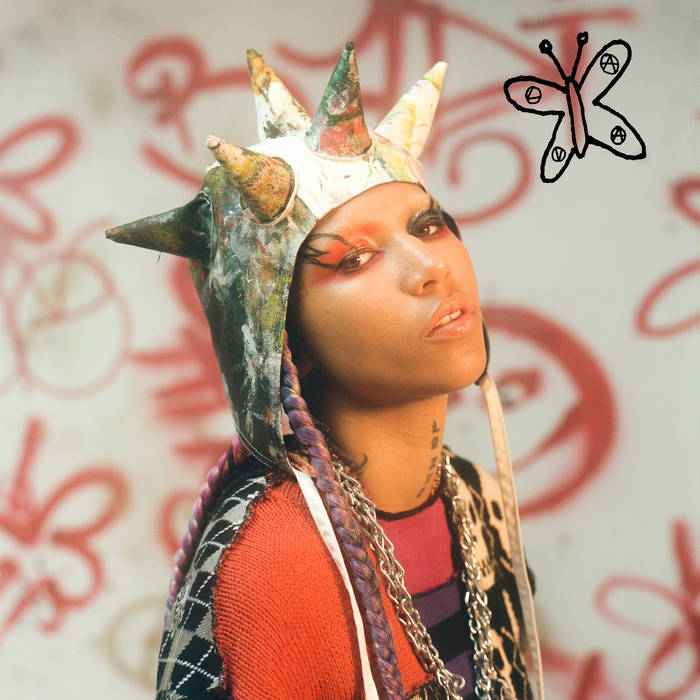 Previous: Reasun - Resolve (The Mixtape)
Next: The Lasso - 2121