The 7 Day Weekend - The 7 Day Weekend
Written by Chi Chi Thalken on October 22, 2020
Alan Evans is a musician who is best known as one of the founding members of Soulive. He has had a lot of projects over the years, including his own Alan Evans Trio. Most recently, he teamed up with keyboardist Kris Yunker to form a duo called The 7 Day Weekend, who now give us their first self-titled album.
For the project, it's simply Evans on drums and Yunker on keyboards, as they approach music with the idea of recreating the feeling of '60s and '70s cinematic scores. In practice, you may or may not get that, but it won't particularly matter, because what the two have captured is a style of soul-jazz that sounds like it would have been at home on Verve Records in the late '60s or early '70s, with maybe just a little bit of a hip hop edge to the drumming. What's most impressive about the album overall is that for being such a spare setup as a duo, you never really get caught thinking about the minimalism of their sound. This is because for one, Evans is bringing a real sense of musicality to his drumming that often picks up and fills in the spaces that might be left in Yunker's keyboard playing, and two, Yunker is such a well-rounded keyboard/organ player that he can really hold down a solid bass line, establish melodies that will stick in your head, as well as solo and add flourishes that will make it sound like your listening to a four or five piece ensemble. The end result is an album that is funky and soulful as can be, just full of grooves that you can get lost in and listen to over and over. Plus, this shit is just crying out to be sampled and remixed.
The 7 Day Weekend bring a lot to the table as a duo, and give us a really complete listening experience with their debut album. It's a funky good time from a couple of veteran musicians with great chemistry and a great understanding of what makes this music feel timeless.
| | |
| --- | --- |
| Title: | The 7 Day Weekend - The 7 Day Weekend |
| Label: | Vintage League Music |
| Year: | 2020 |
| Rating: | 8/10 |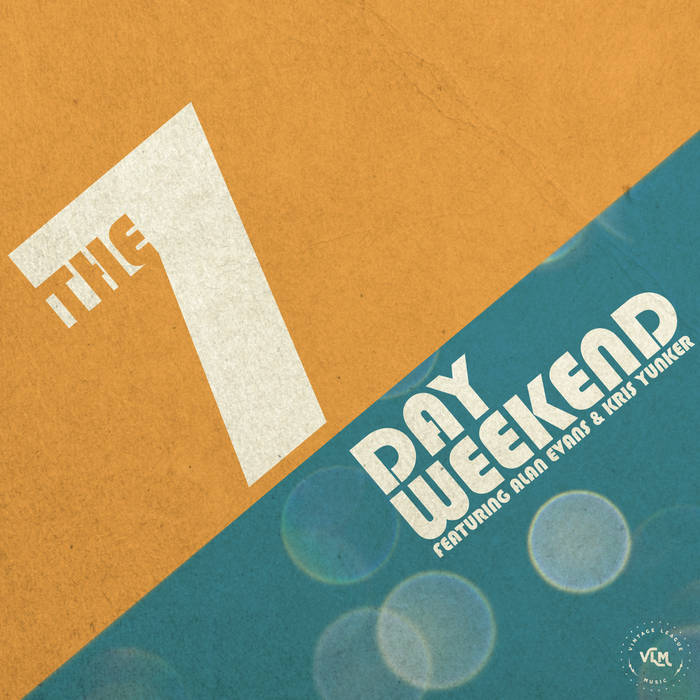 Previous: J'Von - Thunderboy
Next: G Yamazawa - THINKPEACE