J'Von - Thunderboy
Written by Chi Chi Thalken on October 21, 2020
J'Von is an artist from Seattle that has been putting out music since the mid-2010s. Over the years, he's collaborated with people like Ackryte, Lakim, and Lido. Most recently, he released an EP in 2018 called orange suit. Now he's back with a full-length solo album, Thunderboy.
Thunderboy is a true solo album, in that outside of one track that is co-produced by grady, J'Von is handling all the production, all the rhymes, and even providing the artwork. As to the sound of this album, this is generally a very laid back and introspective album, with lo fi downtempo beats that give J'Von plenty of space to use the album as a place to let his mind wander. He has a style on the mic that feels very free flowing, where there is a lot of stream-of-consciousness happening as he explores everything from the real day to day issues like looking out for his daughter to navigating his way through the music industry to more abstract and philosophical questions where you can really get lost in the music. There are a lot of subtleties to both the production and rhymes, but perhaps my favorite touch of the album is the spots here and there where J'Von will put his voice further back in the mix and answer a line that he just dropped, or maybe question it, giving you a peek into the back and forth he might have with himself without making it a big performative statement or gimmick. The whole thing comes together to make for this really personal album that sounds great on your headphones as you really get to know J'Von on a personal level.
Thunderboy is a great step forward for J'Von, and a chance for fans to really get to know him on a deeper level. He's really digging deep and opening up a lot on this album, along with laying down some really nuanced and clever lo fi production that will keep rewarding on repeat listens.
| | |
| --- | --- |
| Title: | J'Von - Thunderboy |
| Label: | S/R |
| Year: | 2020 |
| Rating: | /10 |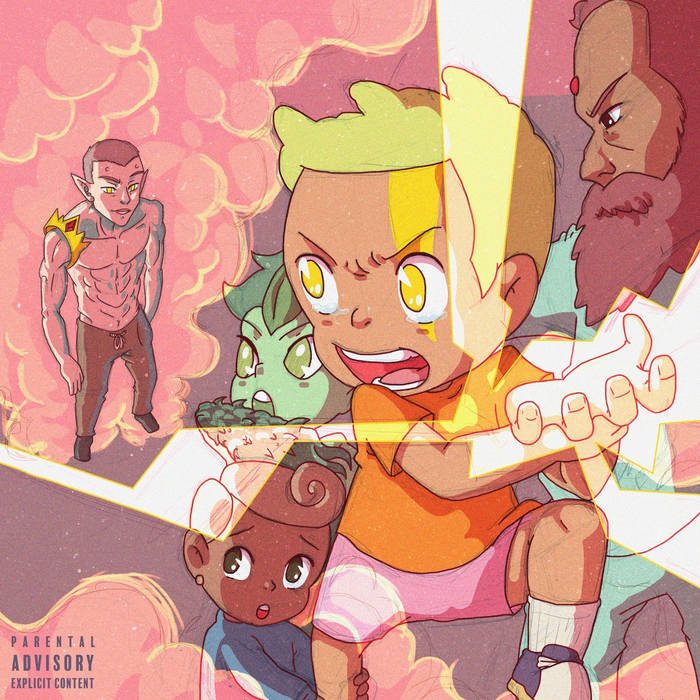 Previous: Thorts131 - Weightlifters
Next: The 7 Day Weekend - The 7 Day Weekend