Terri Walker - Joe Buhdha presents Breakout
Written by Chi Chi Thalken on May 24, 2019
Terri Walker is a vocalist from London who has been releasing music for over fifteen years now. Her last release came back in 2015, when she released her album, Entitled. Now she teams up with an old collaborator, Joe Buhdha, to release a new EP, Breakout.
Breakout is sweet and to the point as an EP, in the way that only two veterans like Walker and Buhdha can put it together. The EP features five new songs and four hip hop remixes, and each song on the EP shows a different side of Walker, and everything flows naturally together. Things open with the title track, which takes Walker to a dub/reggae vibe, rocking the groove and getting the party started. "Can't Tell Me Anything" is the barn burner on the EP, a classic uptempo soul/funk track that allows Walker to show how big and gritty and soulful her voice can be, bringing to mind artists like Chaka Khan and Fantasia as she bares it all on the mic and Buhdha gets your feet moving. "OK" moves to a disco-soul direction, bringing to mind some late-career Diana Ross. "Come Over" is a classic soul ballad, in the vein of Aretha or Gladys, with a great gospel/symphonic arrangement. "Ulla (Your Best Life)" is the most neo-soul of the EP and takes a great symphonic-pop arrangement that pushes Walker to show off her higher register. Two things become very clear as you listen to this EP. One is that Walker is a professional singer, and one with great talent, and not everyone can claim both. She's got charisma and a great feel for melody, but she's also got incredible control and poise to her voice as well, which allows her to do a lot more with her voice than most vocalists. She has the versatility to pull off an EP like this because nothing is out of her wheelhouse, and she's able to provide the nuance and soul of her voice into each song she approaches. The other thing about this EP is that Joe Buhdha is a worthy collaborator, and he seems to understand what works for Walker, and how to push her and get the most out her with his production as well. There is just incredible chemistry between the two, and they cover more ground with more success in five songs than most artists can do in ten.
Joe Buhdha Presents Breakout might look like a filler release on paper, but you don't want to sleep on this EP. There is an incredible amount of depth to the project, wonderful chemistry between artists, and songs that are so strong, I'm sure they'll be staples in Walker's live shows for years to come.
| | |
| --- | --- |
| Title: | Terri Walker - Joe Buhdha presents Breakout |
| Label: | So Real International |
| Year: | 2019 |
| Rating: | 8/10 |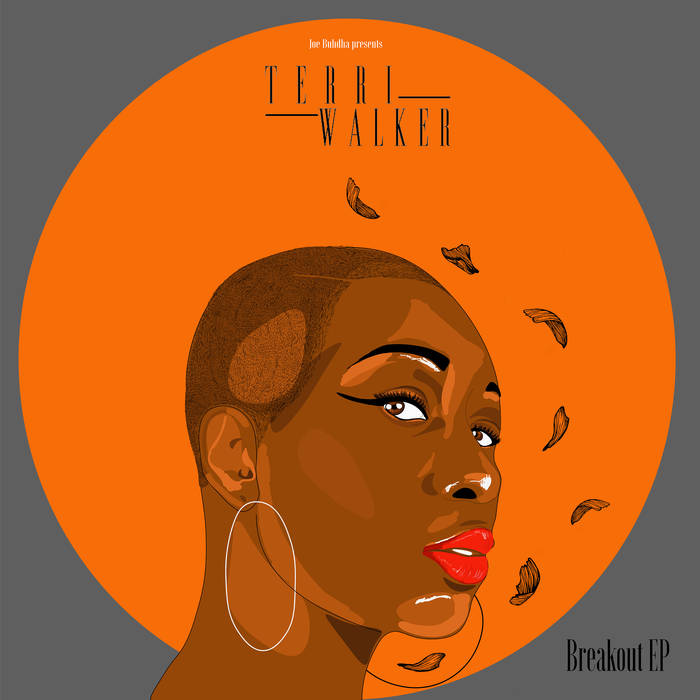 Previous: s.al - I Steel of Radiance, I Feel So Action
Next: Freddie Joachim - Beyond the Sea of Trees