Terem - Still Growing
Written by Chi Chi Thalken on December 2, 2019
Seattle label illect has been having a good 2019, with some standout releases including albums from Rel McCoy and Sareem Poems & Newselph. What you might not expect from the label, though, is an instrumental release from a French producer. Well, however unexpected, they've paired up with an artist by the name of Terem to release an EP called Still Growing.
Still Growing might be an unusual release after all the boom bap and other emcee driven hip hop that illect has put out over the years, but that doesn't mean it isn't good. Far from it, in fact. If you're familiar with French labels like Cascade or The French Touch Connection, you might have a better idea of what to expect out of Terem, and you might be excited about all of the interesting instrumental music coming out of the country. The point is that the EP is here, no matter the route to get here. The Vannes-based producer has been putting out music for nearly twenty years, and he's worked with everyone from LMNO to Moka Only to Mikki Vale to Sene, just to name a few. For this project, Terem isn't trying to re-invent the wheel, but he is committed to delivering eight solid tracks that have a lot of bounce to the beats, warm and soulful synth sounds, and melodies that will get stuck in your head. His production is really tight and crisp, and it sounds amazing coming through your headphones or out of your speakers. He's able to get a really full sound without sounding too busy, and he develops each song really well so that it never sounds stuck in one place. The tone he's able to strike on the EP is somewhere between fun and playful and peaceful and meditative. One song, you might blissfully close your eyes and let your mind wander while the beats dance around your head, then on another you might be actively listening, nodding along and maybe making a little stank face when he switches up a beat.
Still Growing is the type of release you want out of a veteran producer like Terem. It's smart, beautiful, and fun to listen to, and it takes you on a journey from start to finish, with different styles coming together in conversation with each other.
| | |
| --- | --- |
| Title: | Terem - Still Growing |
| Label: | illect |
| Year: | 2019 |
| Rating: | 8/10 |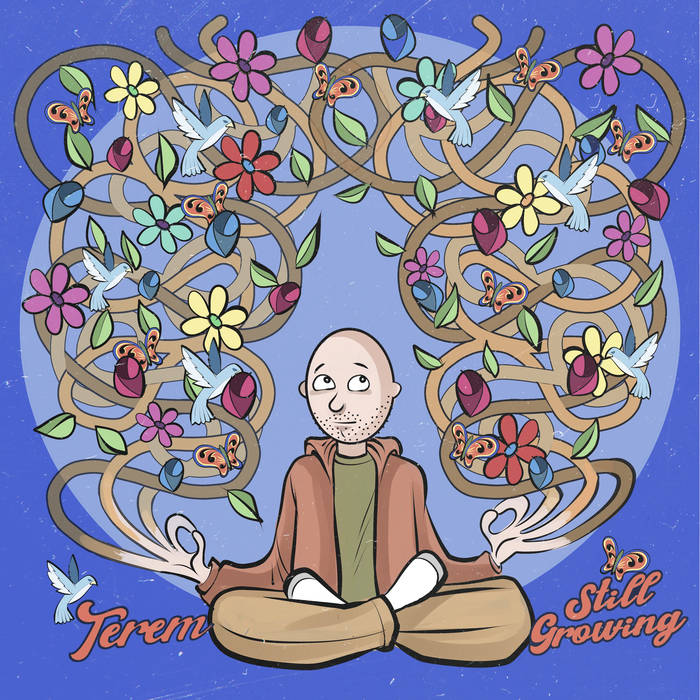 Previous: CRASHprez + knowsthetime - I'ma Die Anyway
Next: Noveliss - Sword of Nature