Noveliss - Sword of Nature
Written by Chi Chi Thalken on December 2, 2019
Noveliss is an emcee from Detroit who came up as part of the crew Clear Soul Forces. Over the past few years, he's concentrated on his solo career, which has allowed him to explore his love of anime and other parts of Japanese culture through his hip hop. Just last year, he released a project called Cerebral Apex, which was essentially the soundtrack to a manga he wrote with artist Aaron Hendrick. Now he's returned with a companion or continuation of that project, Sword of Nature.
For this project, Noveliss is working with producer Hir-o, also from Detroit, and flutist Will Underwood III, who help craft this soundscape of mid to downtempo beats mixed with an influence of classical and folk music from Japan. This helps set the stage for what Noveliss does best as an emcee, which is weaving together narratives. Over the course of this project, Noveliss does a great balancing act where he's at once telling a Samurai tale, telling deeply personal narratives from his own life, and then also finding room just to talk shit and have fun with the word play. Noveliss has a really smooth flow that sounds effortless, so the words just lay out beautifully before you with this really rich and vivid imagery. The project isn't big on hooks or choruses, but the trade off is that you get to really dive into this musically nuanced lyrical world that Noveliss is creating. It's the type of listening experience that would work really well on headphones, especially on a road trip, where you could just let the words float around in your head and let the narrative come to life in your imagination. As an added bonus to this release, you also get a live version of "5 AM in Shibuya," a great slice-of-life song about a time when Noveliss and Mega Ran played a show in Japan, only to have the last train of the evening already left, so they stayed out until 5 AM doing karaoke until the first train of the morning arrived.
Sword of Nature continues to build this unique hip hop Samurai world for Noveliss, and it's a beautiful one. He also found some great collaborators in Hir-O and Will Underwood who really seem to have understood what he was trying to do with his music, helping to realize his vision. I don't know if there will be any more continuation on this path, but the addition of Sword of Nature is excellent.
| | |
| --- | --- |
| Title: | Noveliss - Sword of Nature |
| Label: | S/R |
| Year: | 2019 |
| Rating: | 8/10 |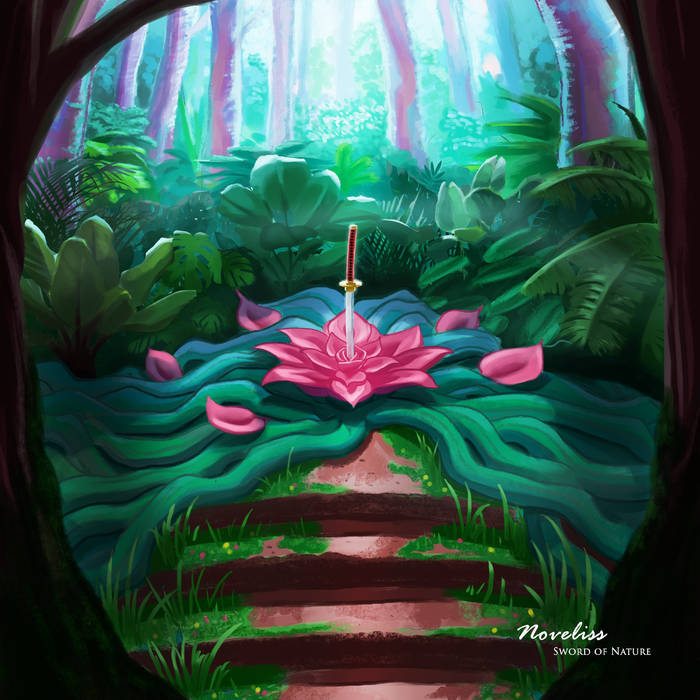 Previous: Terem - Still Growing
Next: Top Twenty of 2019