Televangel - The Cosmic Waters
Written by Chi Chi Thalken on October 23, 2020
Televangel is a producer from Oakland who used to work as part of the production duo Blue Sky Black Death, but has been forging a solo career for about the last four or five years. His last full-length album came in 2018, when he dropped Anthropocene Blues on Fake Four. Now he's back with a new album as part of Ian Urbina's Outlaw Ocean project, The Cosmic Waters.
In 2019, reporter Ian Urbina released a book that was the culmination of years of research called The Outlaw Ocean, which chronicles all the ways in which we as a planet don't govern the oceans, which constitute about two-thirds of the planet. This leads to issues of piracy, human trafficking, pollution, and more. As an interesting approach to help spread awareness of the book, Urbina launched Synethesia Media, which served as a label that then recruited musicians from all around the globe to contribute EPs where they compose music based around these themes, often using audio clips from interviews Urbina has done to help highlight some key issues. Other contributors include Ancient Astronauts, Fitz Ambro$e, The Opus, and Shrimpnose. For Televangel's contribution, he's giving you a full length album that stands alone as an instrumental project that brings together synth pop, house, downtempo, and hip hop. If you're familiar with Televangel, you won't be surprised by the synth-led melodies and the general melancholic tone of the album, but it provides the perfect soundscape for contemplating the subject matter of Urbina's project. As an album, most importantly, Televangel is able to make the instrumental music varied enough and has strong enough melodic work that it will stick in your head long after it's over. Like other entries into the series, Televangel also picks a couple of key moments to include audio clips from Urbina's work, this time from an interview about stowaways at sea, giving you just enough information to get the wheels turning as you listen to the music, and hopefully inspire you to pick up the book.
The Cosmic Waters is an excellent addition to the Outlaw Ocean series, but it is also just another excellent instrumental album from Televangel. He's been at this long enough to make an album that is immediately recognizable as Televangel, and keeps your interest and gives you a lot of different and subtle looks.
| | |
| --- | --- |
| Title: | Televangel - The Cosmic Waters |
| Label: | Synesthesia Media |
| Year: | 2020 |
| Rating: | 8/10 |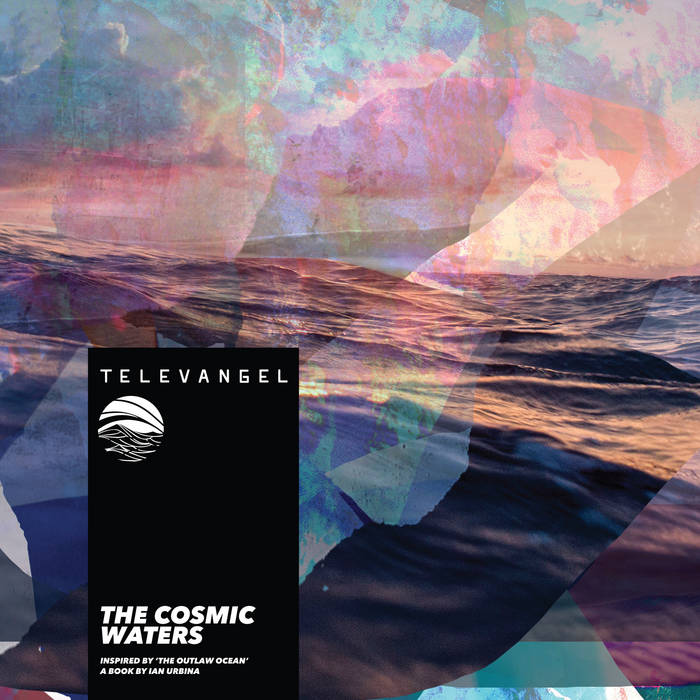 Previous: Small Professor - A Jawn Supreme (Vol. 3)
Next: LAPIS - Third Person You