Small Professor - A Jawn Supreme (Vol. 3)
Written by Chi Chi Thalken on October 22, 2020
Small Professor is a producer from Philly who has been releasing music for over a decade. He's collaborated with everyone from Curly Castro to Guilty Simpson, and he's been part of groups like Them That Do. Over the years, he's also been releasing quality instrumental projects at a steady pace, most notably his different "Jawn" collections. Starting in June, though, he took a step back and gave us a collection of some of his favorite material with A Jawn Supreme (Vol. 1), and then came back in August to give us A Jawn Supreme (Vol. 2). Now he's back to give us the third and final collection, A Jawn Supreme (Vol. 3).
While Vol. 1 was somber in tone and Vol. 2 was a celebration of the Golden Era of the early '90s, Vol. 3 is something of an "anything goes" collection. Or, to put it another way, this is the most well-rounded version of A Jawn Supreme yet. Small Professor is a really talented producer who has been at this a minute, and Vol. 3 has him taking us through all the motions, whether it be the classic boom bap of the opening "trouble don't last," the reflective somber tone of "unleash the guru," the experimental downtempo of "ESOTSM," or the sexy grownup time of "moan." My personal favorite comes on "janet jackson never lies," a song that makes great use of cutting up clips from Poetic Justice to create this melancholic instrumental boom bap meant to reflect on her demands for respect as a Black woman. It also doesn't hurt that this leads right into "queen jawns," which has a grandeur to its knockin' drums and great use of chopped up samples of a women's choir. The point is that Small Professor is hitting all the right notes and doing a great job of keeping everything flowing and in conversation with the rest of the album.
Small Professor has been doing this for a minute, and this collection of "Jawns" is a great demonstration of just how talented and experienced he is. There's the creativity and emotion of all the individual tracks, but there's also the way that he so cleverly put this collection together to create a great cross section of his career that also builds a narrative over the course of twelve tracks.
| | |
| --- | --- |
| Title: | Small Professor - A Jawn Supreme (Vol. 3) |
| Label: | Coalmine Records |
| Year: | 2020 |
| Rating: | 8/10 |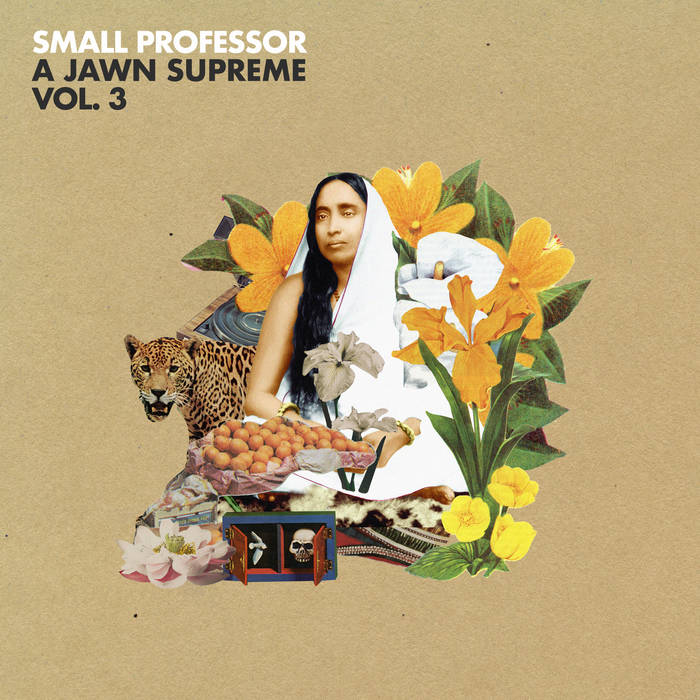 Previous: G Yamazawa - THINKPEACE
Next: Televangel - The Cosmic Waters