LAPIS - Third Person You
Written by Chi Chi Thalken on October 23, 2020
Portland, Oregon label Fresh Selects has brought us a lot of interesting music since their launch in 2013, with releases from everyone like Umii to Charlotte Dos Santos to Low Leaf to Sir to Iman Omari to Mndsgn., just to name a few. While a lot of their releases have been from artists from Portland or the West Coast in general, they occasionally do look beyond this geographic region. For their most recent release, they've looked all the way across the Pacific Ocean to New Zealand to give us the debut album from LAPIS, Third Person You.
LAPIS is a hard artist to pin down, as evident on Third Person You. With the exception of two songs, where he gets guest appearances from Nikolai and Cleophus, LAPIS is doing everything himself – singing, playing all the instruments, and producing. He's drawing from a lot of different sources of inspiration as well, bringing together elements of indie rock, neo soul, art rock, free jazz, prog, hip hop, and more to make this kaleidoscope of sounds as he works his way through the awkward phase of transitioning from your teens into your early twenties and figuring out who you are. While there aren't a lot of pop songs with sing-along choruses to them, there are a lot of tender moments where LAPIS is really letting you into his world as he tries to get his feet under himself as he sets out on this personal and professional journey. He doesn't have a big voice, but he uses it effectively as he picks his moments and his words carefully, and he always finds an interesting way to complement it musically, whether it be on guitar, electric piano, or anything else he might be toying with at the time. It's an album that will keep you on your toes, because LAPIS is always on the verge of taking his music in a different direction, but it's never without purpose.
Third Person You is not your typical debut album. It's not an easy or straightforward introduction, but it is one that will reward those patient listeners who are willing to really sit with the music and let it sink in, spend the time with it, and peel away all the layers of his compositions.
| | |
| --- | --- |
| Title: | LAPIS - Third Person You |
| Label: | Fresh Selects |
| Year: | 2020 |
| Rating: | 8/10 |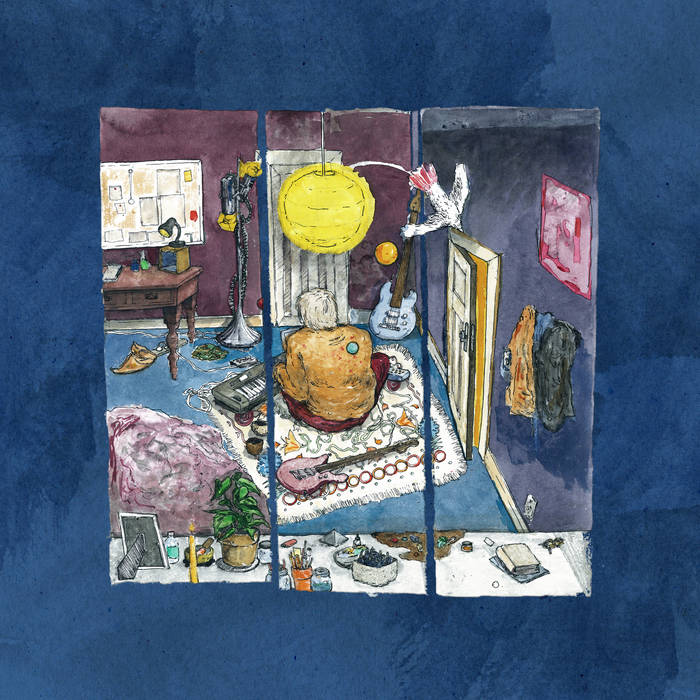 Previous: Televangel - The Cosmic Waters
Next: Munir - Circuit Line EP