Takuya Koruda - Fly Moon Die Soon
Written by Chi Chi Thalken on September 21, 2020
Takuya Kuroda is a trumpet player born in Japan, but long established in New York, where he first moved to study music at New School. Since that time, he spent time in Akoya Afrobeat, DJ Premier's BADDER band, and Jose James's band before striking out on his own. As a solo artist, he's worked with labels such as Blue Note and Concord. Now he makes his debut on First Word Records with Fly Moon Die Soon.
Despite all of his accomplishments already, Kuroda is not done pushing himself or challenging his listeners. Going into Fly Moon Die Soon, his sixth album, Kuroda booked a studio in Brooklyn for two days, with only engineer Todd Carder accompanying him as he set about experimenting sampling everything from found sound like sipping coffee to experimenting with studio manipulation of drum sounds like adjusting their speed, all while trying to fill out some demo tracks that Kuroda had also brought with him. From this base, Kuroda eventually brought in other musicians to replay parts and fill out the sound, but he was very careful in constructing the sound of the album and making sure to not lose this base experimental hip hop feeling to this jazz-fusion project that he was building. Two years later, it might seem like a painstaking project, but it was also a labor of love, and that comes through on the album. First and foremost, though, Kuroda is an exceptional trumpet player who has the technical skills, but also has a great understanding and feel for when to let loose, when to pull back, when to establish melody, and when to blend in and let other sounds to the forefront. It's never just about his ability on the trumpet, it's always about the bigger picture of the composition of the song and the greater sound of the album. As we work our way through the nine tracks on Fly Moon Die Soon, we get some smooth R&B, with great vocals from Corey King tilting things slightly towards Thundercat. We also get some bebop, Latin jazz, fusion, funk, hip hop, and electronic music, often swirled together into this fantastic hybrid sound that Kuroda has managed to blend in his own unique style. More than once on the album, the energy gets so exciting and the music gets cooking to the point where it feels like you're on the brink of falling apart, only to have Koruda swoop in with a musical statement that ties everything together. He knows right where that line is, dances right up to it, and then delivers some incredible funk with unexpected elements coming at you. Aside from seven original compositions, Kuroda also pays homage to the long tradition of jazz covers, putting his own spin on Ohio Players' "Sweet Sticky Thing" and Herbie Hancock's "Tell Me a Bedtime Story."
From Koruda's point of view, Fly Moon Die Soon is about the contrast of human and nature, the way that the music can move from being spiritual to being vulgar. From my point of view, he's made an album that is challenging and soulful, one that puts into conversation a wide range of music, builds the compositions in interesting ways, and is just really damn fun to listen to.
| | |
| --- | --- |
| Title: | Takuya Koruda - Fly Moon Die Soon |
| Label: | First Word |
| Year: | 2020 |
| Rating: | 9/10 |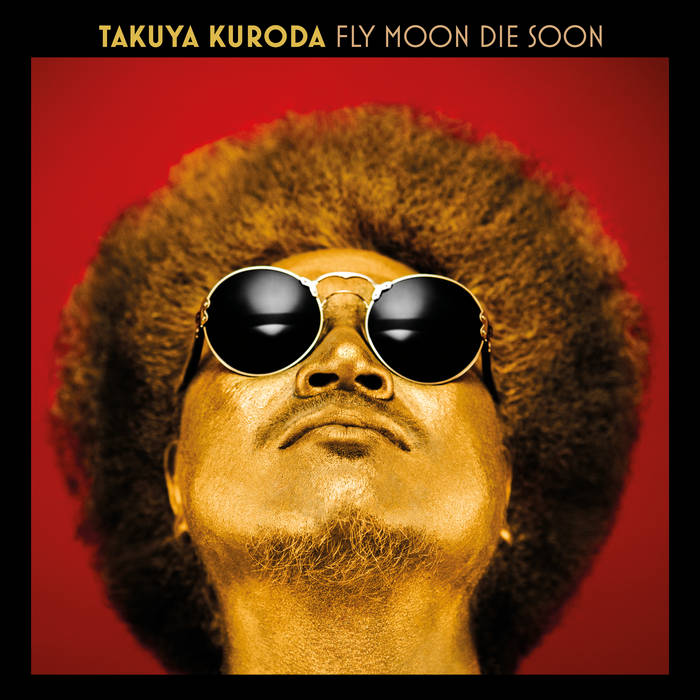 Previous: Lex Amor - Government Tropicana
Next: Steve Arrington - Down to the Lowest Terms: The Soul Sessions