Lex Amor - Government Tropicana
Written by Chi Chi Thalken on September 21, 2020
Lex Amor is a relatively new artist out of North London who had released a handful of scattered singles in the past year or so, collaborating with artists like Wu-Lu along the way. Now she's ready to drop her debut album, Government Tropicana.
Lex Amor is handling some of the production on this album, but she's also getting assists from Melo Zed, Rei Sky, T3, Josette Joseph, and Seinna. Together, they've crafted a sound that blends together neo-soul, downtempo, and some grimy boom bap. Over the course of nine tracks, you're getting this really intimate listening experience where Lex Amor is subtly shifting between singing and rapping as she lays bare her experiences growing up in London as part of a first generation blue collar family. There aren't a lot of big moments, but the emotional honesty and vivid language of Amor's poetry provide the hooks you need as a listener to really sink your teeth into the story of the album. You get a few guest appearances from Dani Sofiya, Maxwell Owin, Dips, Lo-Wu, and Seinna, and they all get to add a little bit of flavor, but you never lose sight of Lex Amor's narrative, which is especially important on a debut album like this, where Amor is being introduced to the world. The whole listening experience feels like you're in a one-on-one conversation with Lex Amor, who's giving you this soulful and personal autobiographical tale.
Government Tropicana is a slow burn, but once it finally creeps up on you, Lex Amor will really capture your imagination. She's giving you a really mature and understated musical project for her debut album, one with a point of view that needs to be heard. Take the time to let it sink in, and you'll start to appreciate just how honest her lyricism is and how nuanced her production is.
| | |
| --- | --- |
| Title: | Lex Amor - Government Tropicana |
| Label: | S/R |
| Year: | 2020 |
| Rating: | 8/10 |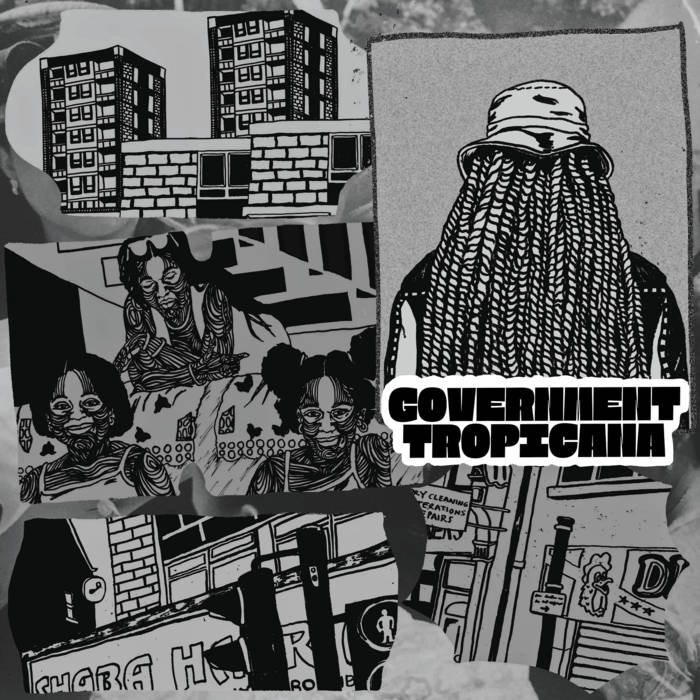 Previous: Namir Blade - Aphelion's Traveling Circus
Next: Takuya Koruda - Fly Moon Die Soon