Steve Arrington - Down to the Lowest Terms: The Soul Sessions
Written by Chi Chi Thalken on September 22, 2020
Steve Arrington is a musician from Dayton who has had a long and winding career. Back in 1975, he moved out to San Francisco, where he played Latin percussion and drums with Coke Escovedo and Sheila E. From there, he joined up with funk group Slave, first as a drummer, but then also took on vocal duties for singles like "Just a Touch of Love." After leaving Slave in 1982, he formed his own group, Steve Arrington's Hall of Fame. A couple years after starting this run, he also experienced a religious conversion and became a licensed minister. In 1990, he left pop music to focus on his ministry, and he wasn't heard from again until 2009, when he released Pure Thang. Of course, it was during this hiatus that his music was being discovered and sampled by hip hop producers, which meant another generation came to appreciate his music. This then led to him working with Dam-Funk on the album Higher in 2013. Now, after some retrospective releases and other collaborations, Arrington is back with a brand new solo album, Down to the Lowest Terms: The Soul Sessions.
For this album, Arrington is working with producers such as Shibo, Knxledge, Jamma-D, DJ Harrison, J-Rocc, Jerry Paper, Brian Ellis, Gifted & Blessed, and Benedek. Having that many cooks in the kitchen can sometimes make an album feel disjointed, but in the case of Down to the Lowest Terms, it becomes clear that Arrington had a sound in his head, and he just needed to find the right producers to help him bring that sound to fruition. The sound in question is a very smooth and soulful jazz-influenced style of R&B, not too far from someone like George Benson or Lonnie Liston Smith. While not limited to this instrumentation, the sound is built around a foundation of drums, bass, and vintage keyboard sounds. What really brings everything together is the vocals and charisma of Arrington on the microphone. He's got a great soulful rasp to his delivery, and a great feel for memorable melodies that just sound effortless as he sings about love and tenderness and togetherness. This is technically something of a comeback album, except this doesn't feel like a comeback album. All of these producers do an excellent job of recreating an older style of music without making it sound old, and also without falling into any obvious trappings of making it sound too modern. By doing so, Arrington is able to feel really comfortable in the studio and just deliver some timeless R&B.
The best thing about Down to the Lowest Terms is that this album feels like it could have come out today, or it could have come out forty years ago. It doesn't really matter which one, because when the songwriting, production, and vocals are this good, all you're going to really care about is getting lost in the grooves and singing along to the hooks and feeling that connection to the music.
| | |
| --- | --- |
| Title: | Steve Arrington - Down to the Lowest Terms: The Soul Sessions |
| Label: | Stones Throw |
| Year: | 2020 |
| Rating: | 8/10 |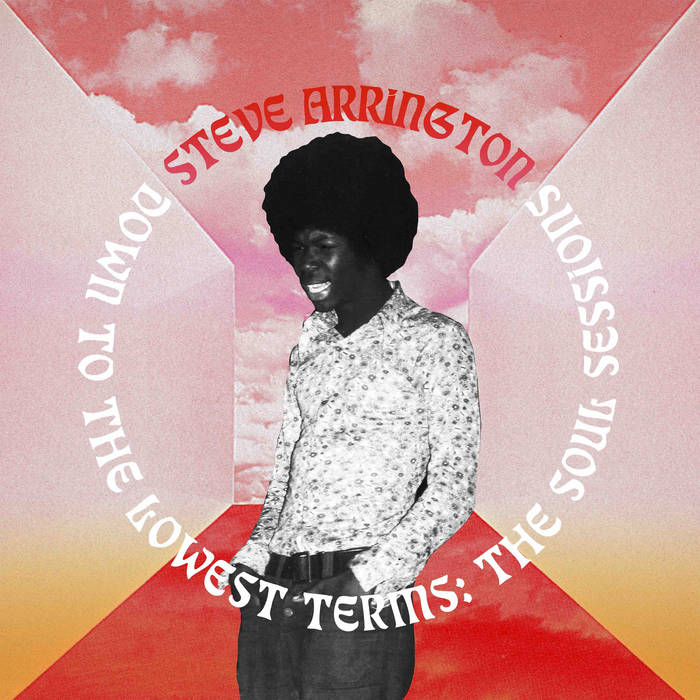 Previous: Takuya Koruda - Fly Moon Die Soon
Next: Sault - Untitled (Rise)