Sujatha Fernandes - The Cuban Hustle: Culture, Politics, Everyday Life
Written by Chi Chi Thalken on November 25, 2020
Sujatha Fernandes is a Professor of Political Economy and Sociology at the University of Sydney. She has written a lot over the years, including books like Close to the Edge: In Search of the Global Hip Hop Generation, and contributed to edited collections like Home Girls Make Some Noise! – Hip-Hop Feminism Anthology. Her latest book is The Cuban Hustle: Culture, Politics, Everyday Life.
The Cuban Hustle is a compilation of essays and articles, some of which are unique to the book, and others that have previously been published in places like the New York Times, The Nation, and NACLA Report on the Americas. By putting them all together in this book, Fernandes is taking a look at the flux of Cuba in the past five to ten years, as its own government changes with Fidel Castro stepping down and then passing away and his brother Raul taking over, but also with the yo-yoing of the policies of the United States government as the Obama presidency transitions to the Trump presidency. While there is some direct analysis and discussion of the politics involved here, Fernandes is largely looking at Cuba through the lens of art and culture, with excellent essays on visual art, film, and of course, music. It's Fernandes's essays on Cuban hip hop that will be of most interest to Scratched Vinyl readers, and she provides some really interesting history and analysis to help us understand how the culture and sound of Cuban hip hop is different from anywhere else in the world. The beauty of Fernandes's writing is that she's able to convey so much in a small amount of space, giving you context and positioning her research in such a way that you really feel like you're getting a deep dive in the history, culture, and sound of Cuban hip hop over just the course of a few essays, and will have you looking up artists to start building your foundational knowledge.
The Cuban Hustle is a great book overall, covering a wide range of topics that paints a complicated picture of modern Cuba as it continues to adapt and transition towards its next era, whatever that may hold. Fernandes writes with a critical eye, but also a deep amount of understanding and empathy as she focuses on what all of this means for the everyday people of the country and the art they create and consume.
| | |
| --- | --- |
| Title: | Sujatha Fernandes - The Cuban Hustle: Culture, Politics, Everyday Life |
| Label: | Duke University Press |
| Year: | 2020 |
| Rating: | /10 |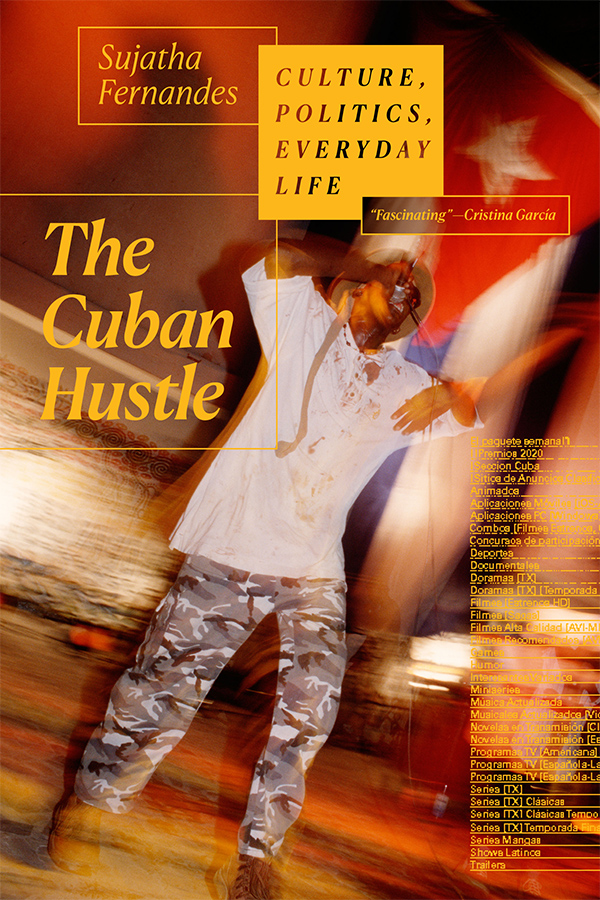 Previous: Serengeti - KDXMPC
Next: Kay the Aquanaut & Kitz Willman - Ancient Fish from the Northwest