Serengeti - KDXMPC
Written by Chi Chi Thalken on November 25, 2020
Chicago emcee Serengeti has certainly had a busy 2020. He returned to his Kenny Dennis character in April with Ajai. He followed that up with Ajai Epilogue in July, and then dropped the wild With Greg From Deerhoof album in October. Now he's back and once again returning to the story of Kenny Dennis and Ajai in KDXMPC.
If Ajai Epilogue was the postscript to the story told on the Ajai album, KDXMPC feels like the prologue to the next chapter in Ajai's life. Like a lot of Serengeti's projects, this is an immersive listening experience, even if it is only about twenty minutes long. That's because you really have to dive into the world that Serengeti is creating to really understand what's going on. It's not that the world is that difficult to follow, but that these are character studies, and a lot of the times these songs don't really make sense if you listen to them as singles. If you do the work, though, and really sit with the project and get inside the heads of Kenny Dennis and Ajai, and sit with the aftermath of how chasing the latest and hottest fashion and being the first in line at every drop took an emotional and financial toll on these characters, you will be richly rewarded. For the project, Serengeti is this time turning to Kenny Segal, who's providing some old beats from '05. If you follow Kenny Segal in recent years, you probably associate him with these beautiful lo-fi downtempo beats. That's not what you're getting on this project, though. This project is letting you see the Kenny Segal who could throw down some funk and build around some cooking upright basslines and tight snare hits, for example. It provides a lot of energy and keeps things in motion, which is a nice juxtaposition to the storytelling that Serengeti is doing. The result is that it feels like the world is passing these characters by while they try to take stock of everything that happened to them in the previous projects and try to figure out what they do next.
Serengeti is one of the most prolific and creative emcees working today, and his storytelling and world building continues to impress. KDXMPC is a beautiful character study and certainly feels like a bridge to Serengeti's next big project, whenever and whatever that may be.
| | |
| --- | --- |
| Title: | Serengeti - KDXMPC |
| Label: | S/R |
| Year: | 2020 |
| Rating: | 9/10 |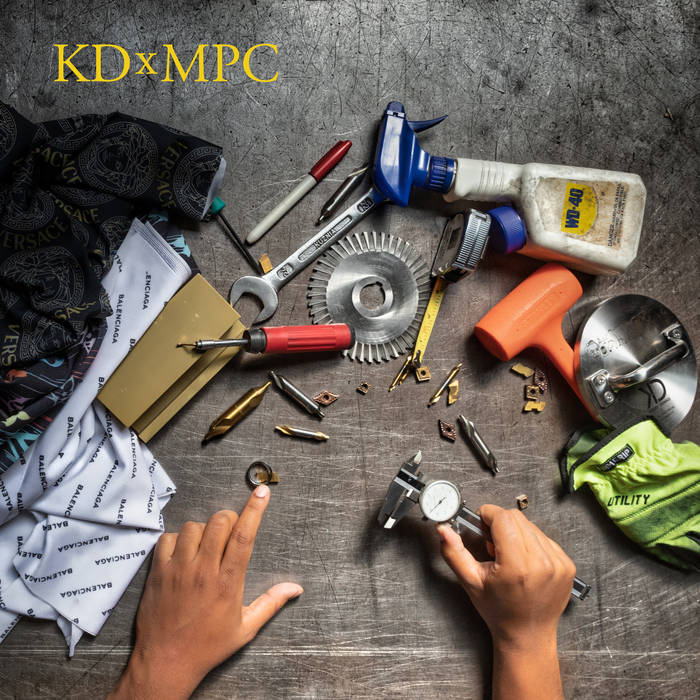 Previous: Chico Mann - Double Life
Next: Sujatha Fernandes - The Cuban Hustle: Culture, Politics, Everyday Life