Stik Figa - thanks for everything
Written by Chi Chi Thalken on October 16, 2019
Stik Figa is an emcee currently based in Fort Worth, but one who spent the majority of his life in Topeka. Over the course of his career, he's worked with everyone from L'Orange to Miles Bonny, just to name a couple. Just earlier this year, he released an album with Dallas producer Rob Viktum called All God's Dangers. Now he comes back with a new EP called thanks for everything.
As the EP opens with a short skit, "Pops Talk," in which a father talks to a young child about pretending to be "real" on the internet and calls him out on it and encourages him to just be himself, a tone is set for this project. Over the course of the next five tracks, Stik Figa is wrestling with his upbringing, and the code of the streets and ideas of masculinity that surrounded him as a youngster. For the project, he enlisted the help of producers Beverly Trillz, SuperShaqGonzoe, Sean Patrick, and Mr. Dusty Face, along with producing one track himself. They bring in everything from trap to old-school beats to soul and gospel-inspired beats, and the EP manages to flow fairly well together. The EP can get a little messy as Stik Figa tries to sort out the rules for survival that come along with growing up poor and Black and having to hustle to make ends meet. On a track like "YUH!" featuring BizzWho, the music can feel like it's moving into the cliché of trap music, from the production to the cadences to the subject material. However, that is followed up with the two most interesting tracks on the EP, "666x6" and "Never Be Enough," which explore how his mom and religion provided him with refuge and purpose, and how a life of hustling can make people feel like they are never going to live up to the expectations put upon them. The final track of the EP, "Written in Stone," is an interesting song and really sums up the messy struggle that Stik Figa is facing as a grown man. I know some people will just rock to the beat and hear the chorus of "You either the pimp or the ho, you need to get some control, this has been in written in stone/this has been written in stone/get you some dough, hustle and you some mo'" and think Stik Figa has written another hustler's anthem, but to me it feels more like a critique of the system, how having to hustle to survive can really box you in and never allows you to become your true self.
thanks for everything is a little messy, but it gives Stik Figa some space to work through some things before he gets to his next big project. It doesn't always work, but it certainly succeeds more often than not. When it does succeed, we get a few special moments where Stik Figa opens up about how he managed to survive growing up in Topeka, whether it be through the church, his mom, or his music.
| | |
| --- | --- |
| Title: | Stik Figa - thanks for everything |
| Label: | S/R |
| Year: | 2019 |
| Rating: | 7/10 |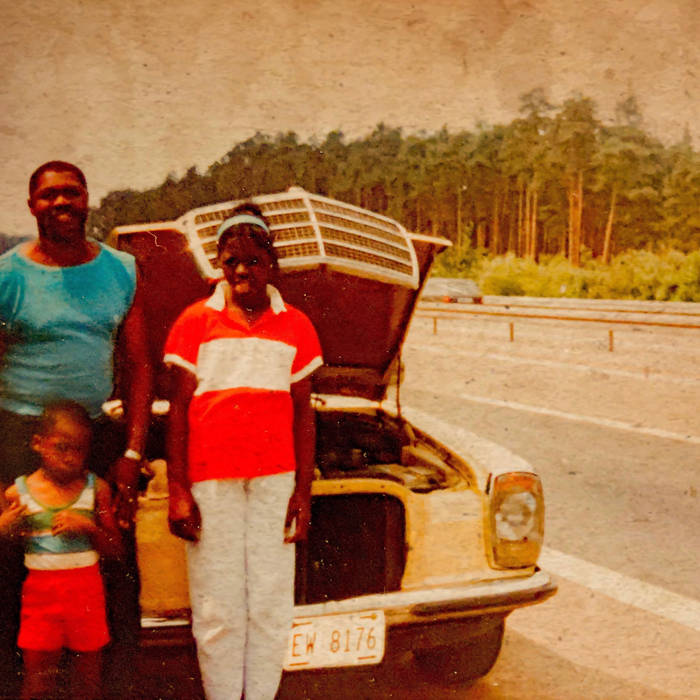 Previous: Claud Six - To You and Yours From Me and Mine
Next: The Mighty Rhino - A Joy Which Nothing Can Erase