Claud Six - To You and Yours From Me and Mine
Written by Chi Chi Thalken on October 15, 2019
Portland, Oregon artist Lucas Dix has been quite the prolific artist this decade, with roughly 4,000 different names and projects to his discography, including Jellyfish Brigade, Hives Inquiry Squad, Shut-ins and the Colony, BCxLD, and R4PC4MP. His most recent incarnation is Claud Six, in which he has been producing his own material. He debuted this name earlier this year when he released a project in March called Vignettish, an excercise in the creative process itself. Now he's come back with a full-length album, To You and Yours from Me and Mine.
Even though hip hop has been around for a long time now, in a lot of ways it's still seen as a young person's game. However, in more recent years, we've been given a lot more examples of adult and middle-aged raps, especially in the indie scene, where acts like Atmosphere, Open Mike Eagle, and Bambu have set an example about how to be a mature adult with a family and still come hard with the beats and rhymes. In the case of Claud Six, he took a step back and realized that while life is never truly stable, he was pretty happy with where he was in his life at this point. After a tumultuous journey in his younger days that saw him move across the country, get his heat broken, and lose some friends unexpectedly, he was now in a much better position. He is teaching kids, farming with his wife, hooping it up, and rapping and making beats with his friends. He had carved out a pretty decent niche for himself, and so he thought it was time to capture this time capsule in hip hop form. No, it's not a banger, but not everything has to be. This is an album to listen to on headphones, where you can lose yourself in the beautiful, gentle midtempo beats, and just listen to Claud Six rhyme about his station in life, his journey to get there, and the importance of being mindful and grateful for all of the little things that make each day better. It's an album that can be very centering to listen to, and will hopefully inspire you to take stock of where you are at in life, and think through some small steps that you might want to take to get to where you want to be.
To You and Your from Me and Mine is not your typical hip hop album, but it is one that we could use more of. Sometimes you just need to take a step back and appreciate all the little things in life, whether it be friends, family, music, or anything else that helps you feel centered and make sense of this crazy world. Claud Six has done a great job in carving out a unique path for himself, and he's furthered that journey with this album.
| | |
| --- | --- |
| Title: | Claud Six - To You and Yours from Me and Mine |
| Label: | S/R |
| Year: | 2019 |
| Rating: | 8/10 |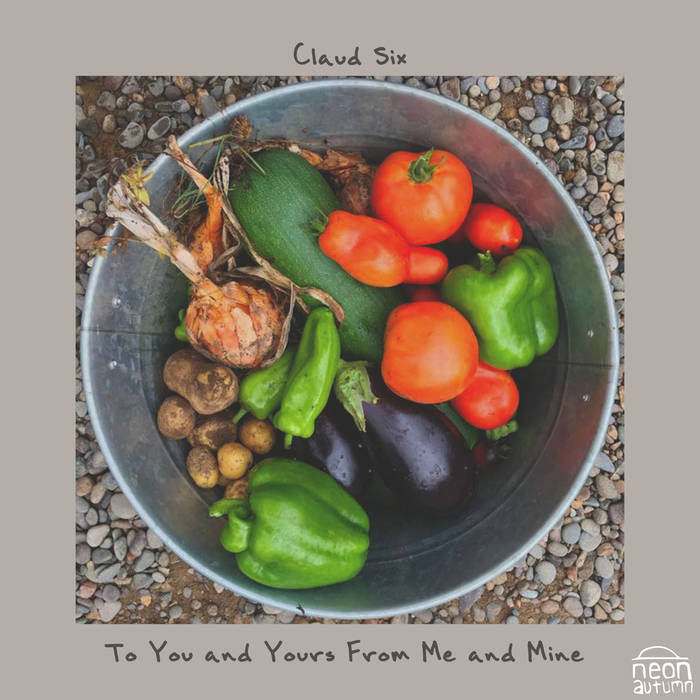 Previous: Billy Woods - Terror Management
Next: Stik Figa - thanks for everything