Stay Tuned - Remote Control
Written by Chi Chi Thalken on December 9, 2020
Stay Tuned is the Denver group consisting of emcees Ichiban and Mane Rok and deejay DJ AWHAT!!!. It's been five years since they released their self-titled album, when Ichiban was just a guest artist. However, starting late last year, they started releasing singles that hinted at a bigger project coming down the pipeline. Now it's finally here in the form of Remote Control.
The idea behind Remote Control is just to simulate the day in the life of someone plopping down and turning the TV on, and just following the programming throughout the day, into the night, where you might fall asleep on the couch with the TV still on (don't look at me – I would never!). It's kind of a funny album in that the concept and reference points are all certainly dated, as you make your way through game shows, daytime soaps, televangelists, Nintendo games, and late night movies. As dated as all of these references are, the actual hip hop side of things sounds very modern, which is certainly helped by the stellar production coming courtesy of Maker, Batsauce, InkLine, DJ Mythik, Barbaric Mertis, and DJ AWHAT!!! & Ichiban. It's an album that's supposed to feel a little sporadic as you flip from channel to channel and just let everything blend together over the course of the project, but when you move from the interstitials to some pretty clever sample flips to some outright bangers, you certainly have plenty to sink your teeth into. Mane Rok and Ichiban also do a good job working in a lot of different assumed voices as they jump from program to program and character to character. It ultimately works because they are both talented emcees and they are really jumping in with both feet into each track and assuming these different voices.
Remote Control is an interesting concept, and it might take a little bit to sink in just how this album works, but it's worth the patience. Stay Tuned took their time coming back and they made sure they had something that not only worked conceptually, but absolutely bumped at the same time.
| | |
| --- | --- |
| Title: | Stay Tuned - Remote Control |
| Label: | S/R |
| Year: | 2020 |
| Rating: | 8/10 |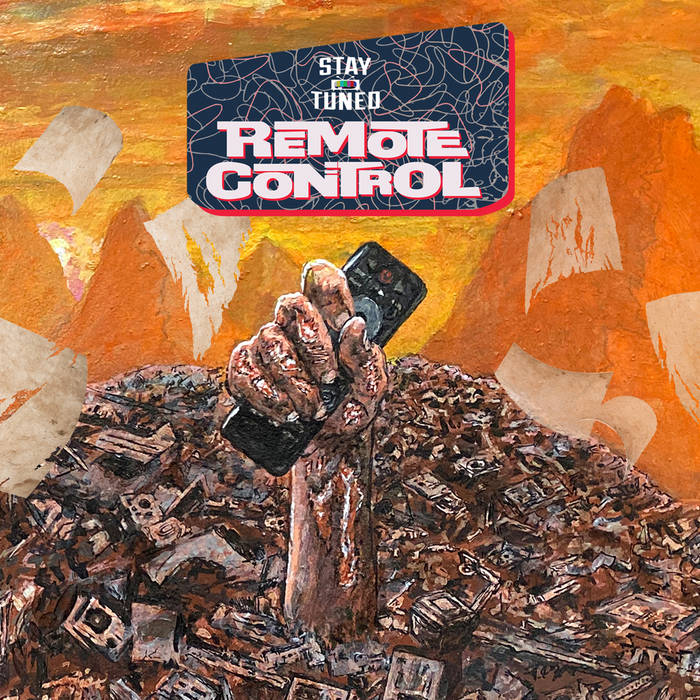 Previous: Chief and TheDoomsdayDevice - The Reclamation Project
Next: Marc Jensen - Adventures in Synthesis