Marc Jensen - Adventures in Synthesis
Written by Chi Chi Thalken on December 10, 2020
Marc Jensen is a producer from Saskatoon that formerly worked under the name Marjen since 2012, releasing projects such as drmn and Dirge, just to name a couple. He started a new chapter in his career earlier this year as he decided to start releasing music under his given name, with the EP Prem coming just this past October. Now he's back with another short project, Adventures in Synthesis.
As you might conjecture from the title of this project, Adventures in Synthesis is built around the synthesizer. If you've spent time with some of his previous projects, you know that Jensen likes to work in areas of eerie downtempo music, drawing on inspirations like old sci-fi and horror soundtracks, and them updating them into a hip hop context. For this particular project, what we end up getting is music that is in dialogue with Prem, but the main difference here is that the melody is much more keyboard driven, with this live jazz feel to a lot of the proceedings. What this does is give this overall downtempo release a much needed breath of life to it – the grooves and song structure are there, but these loose eerie melodies are what really take you on a journey over the course of these four tracks.
Adventures in Synthesis is a short and sweet release from Marc Jensen, but there's a lot to dive into here. Jensen builds upon his previous work, taking his dark and eerie downtempo hip hop and puts this layer of synthesizer and adds this much needed melodic variance that gives the whole thing this new life.
| | |
| --- | --- |
| Title: | mMarc Jensen - Adventures in Synthesis |
| Label: | S/R |
| Year: | 2020 |
| Rating: | 8/10 |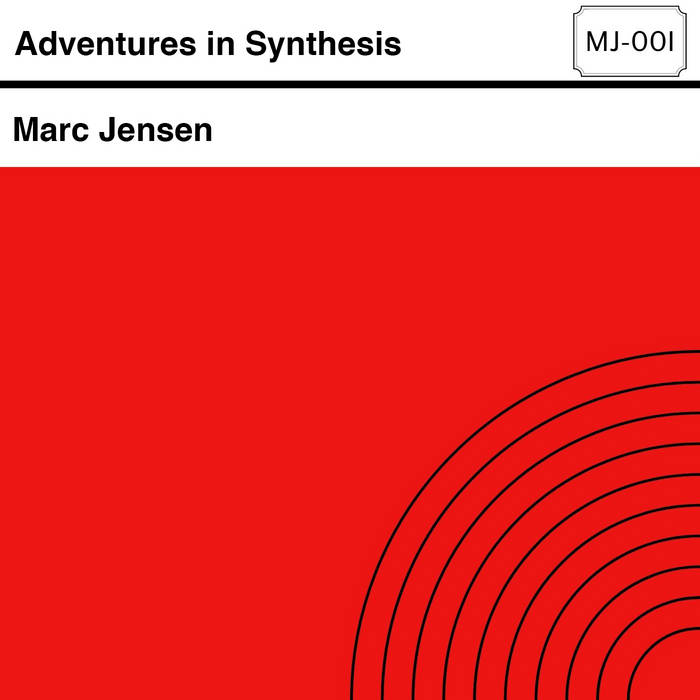 Previous: Stay Tuned - Remote Control
Next: Sleep Sinatra & August Fanon - Routes