Souleance - Les Mouches
Written by Chi Chi Thalken on October 13, 2020
Souleance came into existence over a decade ago in France when producers Fulgeance and DJ Soulist teamed up and started making music together, weaving their way through jazz, dance, and hip hop influences. Most recently, they released a live tribute album to Canadian jazz pianist Gal MacDermot this past May. Now, they turn to a new project that sought to incorporate their expanded live sound with additional musicians into a studio setting with a new EP, Les Mouches.
For Les Mouches, Souleance are working in a mix of live instrumentation and traditional programmed production. To achieve this sound, they bring in Florian Pellissier on synthesizer, Nicolas Delahaye on guitar, Vincent Choquet on Rhodes and synthesizer, and Charlie Vetter on synthesizer, while Fulgeance is on bass and keyboards and DJ Soulist provides cuts and scratches. The main duo are also behind the programmed beats, but the key here is how this live feeling in the studio translates to this mix of jam session and killer deejay set, where everyone is reading the room and pushing each other forward, but all in the name of great grooves that will keep the people dancing. Sometimes that might mean a bit straightforward disco, other times it might be some smooth and funky jazz, and other times still they might bring in some Latin jazz melodies and rhythms to the party. Other times still, they might smack you in the face with some funky boom bap that will get your neck bobbing. Whatever they are doing, though, you can be sure that the grooves are immaculate, the songs are well developed and always in motion, the melodies are memorable and will stick in your head, and that the transitions from track to track never miss a beat. The whole thing is just a really well-orchestrated dance party with a ton of musicality to it.
Souleance have been at this for a minute, and their musical knowhow really comes through on Les Mouches. It's got that live energy, but it's also thriving on that veteran savvy that comes from knowing that they can put together some really interesting grooves that are both fun to dance to, but also really rewarding for those that listen closer and appreciate all the nuance to this project.
| | |
| --- | --- |
| Title: | Souleance - Les Mouches |
| Label: | First Word |
| Year: | 2020 |
| Rating: | 8/10 |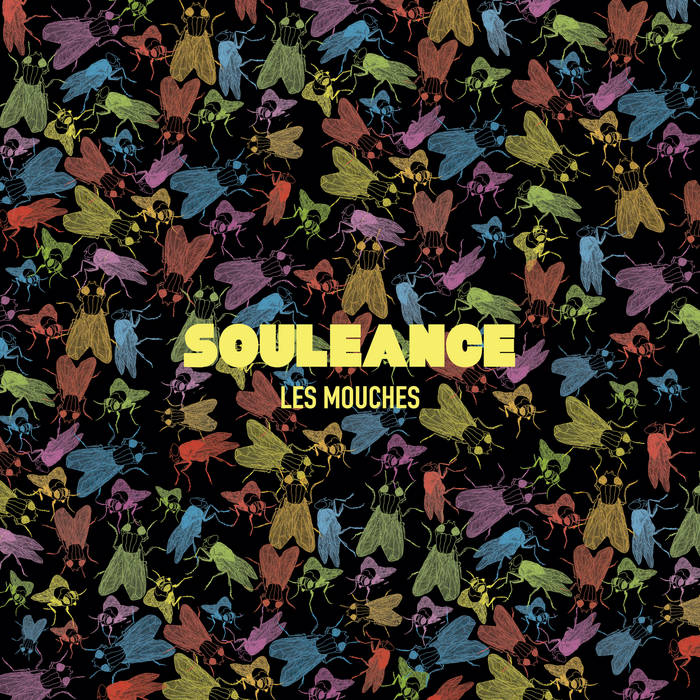 Previous: The Opus - Sonar Plexus
Next: Elusive - Horizons