Elusive - Horizons
Written by Chi Chi Thalken on October 15, 2020
Elusive is a producer from Los Angeles that has been going strong since the late '90s, collaborating over the years with emcees like Abstract Rude and Myka 9, performing at Low End Theory, and releasing projects on labels like Alpha Pup and DOMEOFDOOM. Most recently, he released a project last December called Ambient Void. Now he's back with a new album, Horizons.
If you've listened to other recent Elusive projects, Horizons will make a lot of sense to you, since he's continuing to explore the intersection between experimental electronic music, hip hop, and jazz. It's a very cool and calm album, although that's not to say that this album is simple. It's much more of a free form jazz album, the type of listening experience where you just need to sit down and listen attentively and absorb, and let the vibes wash over you. For the project, he enlists the help of a few live musicians, notably Josh Koslow on trumpet, Ian Roller on sax, and Josh Howard on bass. It's an album that feels like you're exploring space as you listen to it, as Elusive keeps pushing the music in different directions, whether it be with different rhythmic patterns, synthesizer lines, or interacting with the other instruments. The overall vibe is very sunny, like you're out on a beautiful day where the weather is just perfect and the possibilities feel endless.
Horizons is beautiful album from a veteran producer in Elusive that continues to push himself and sound inspired. It's an album that is at once easy to listen to, but also incredibly complex and challenging that is always unfolding in unexpected ways that keep you on your toes. It's something that you can listen to over and over and discover something new each time through.
| | |
| --- | --- |
| Title: | Elusive - Horizons |
| Label: | DOMEOFDOOM |
| Year: | 2020 |
| Rating: | 8/10 |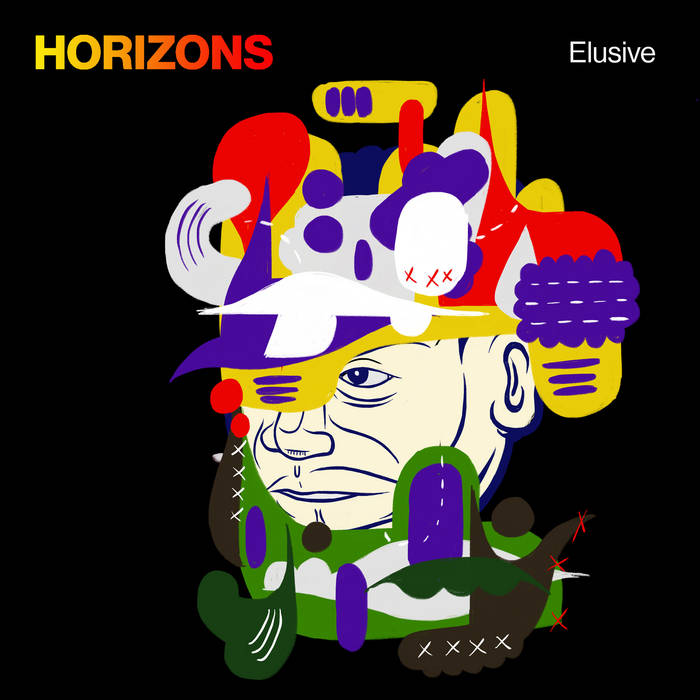 Previous: Souleance - Les Mouches
Next: Ben Buck - Speaker Bump Deluxe