Small Professor - overwhelmed by my telepathy
Written by Chi Chi Thalken on May 7, 2020
Small Professor is a producer from Philly who has been releasing music for over a decade. He's collaborated with everyone from Curly Castro to Guilty Simpson, and he's been part of groups like Them That Do. Over the years, he's also been releasing quality instrumental projects at a steady pace, most notably his different "Jawn" collections, with his latest collection, Can't Trap My Mind, coming out just last month. He's already back with more, though, with overwhelmed by my telepathy.
Can't Trap My Mind had a nice formula to the way Small Professor set things up, opening the collection with some smooth, soulful and jazzy tracks that are his bread and butter, before moving on to some more experimental beats in the middle of the collection. It worked so well, Small Pro is running it back on overwhelmed by my telepathy, and you know, why not? If these are collections of instrumental hip hop ideas that Pro is banging out in the studio, it's still nice to have this kind of flow that you get to ease into a project with some gentle grooves before he starts chopping up and looping things in more unorthodox ways and makes things sound more like free jazz in that way. The key here is that while he's hitting on different styles, it's all done well, and again, it's sequenced in such a way that you get a natural progression that puts everything in conversation with each other. In this way, you can enjoy a sparse piano-led track like "ahmad impresses me too," on a very familiar and accessible level, but by the time you get to more confrontational and challenging tracks like "do the garnett" and "the loop(s) is infinite," you're ready to be challenged by the more aggressive beats and the way that Pro is messing with extremely short and repeated loops and disparate samples played against each other.
If the point of "Jawn" collections from a producer like Small Professor is to take the pressure off from the expectations of a full-length album and just put some interesting musical ideas into the world, overwhelmed by my telepathy is doing a great job.
| | |
| --- | --- |
| Title: | Small Professor - overwhelmed by my telepathy |
| Label: | S/R |
| Year: | 2020 |
| Rating: | 8/10 |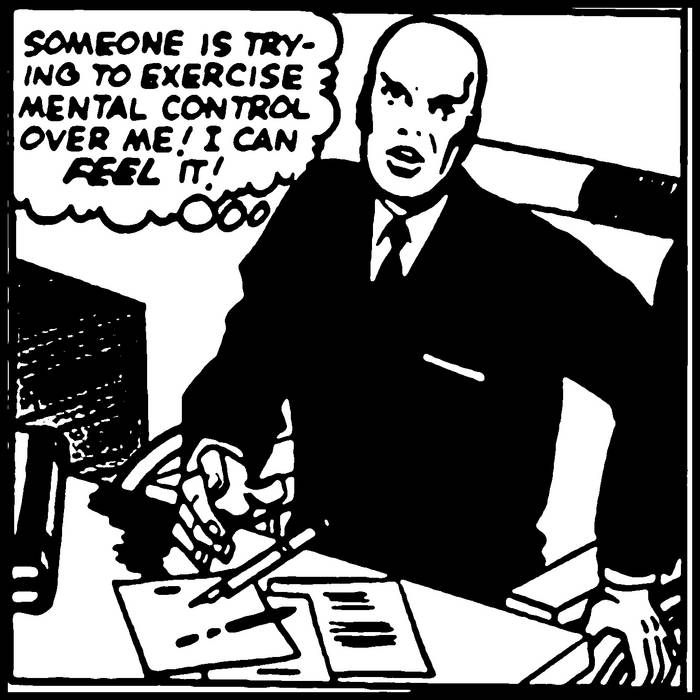 Previous: Flevans - Accumulate
Next: Flobama - Warp Mode