Flevans - Accumulate
Written by Chi Chi Thalken on May 6, 2020
Flevans is a producer/deejay/multi-instrumentalist from Brighton that has been releasing music since the early '00s, when he first got signed to Tru Thoughts. More recently, he has joined up with Jalapeno Records, including last year's Part Time Millionaire. Never one to rest on his laurels, he comes right back with another ambitious album, Accumulate.
First things first – This album is funky. For Accumulate, Flevans is throwing down the biggest, baddest dance party of 2020, and all of his friends are invited. Along for the ride, we've got guests like Laura Vane, Scooby Jones, and John Turrell, as we work our way through an ambitious collection of just about every type of dance music. I'm serious – if you can dance to it, Flevans is throwing in the pool as he mixes together soul, R&B, funk, disco, house, hip hop, Afro Beat, dancehall, and more. This is where his skills as a deejay and as a producer/multi-instrumentalist come together like Voltron. It feels like he's deejaying a party, but instead of trying to dig in the crates to figure out what to play next, he's just writing and recording the next song. The flow is second to none, and the beats and production are top notch as well. This is the type of album that you just want to press play, turn the volume up, and dance the night away and leave it all on the dancefloor. Vane in particular brings the album the third heat it needs, with this diva presence to connect the different styles of dance music together as she belts out some killer soulful hooks. It doesn't hurt that she and Flevans have amazing musical chemistry together. My personal favorite is "Ten Feet Tall," which really takes her diva level to the next level – seriously, if drag queens don't start incorporating this song into their repertoires, I don't know what we're doing.
In another time and place, I would invite all of my friends to a sweaty summer house party and know that I had a secret weapon and put on Accumulate at just the right moment to get everyone dancing together with joy. As it is, I'll just have to pump my stereo and dance in my socks. For now.
| | |
| --- | --- |
| Title: | Flevans - Accumulate |
| Label: | Jalapeno |
| Year: | 2020 |
| Rating: | 8/10 |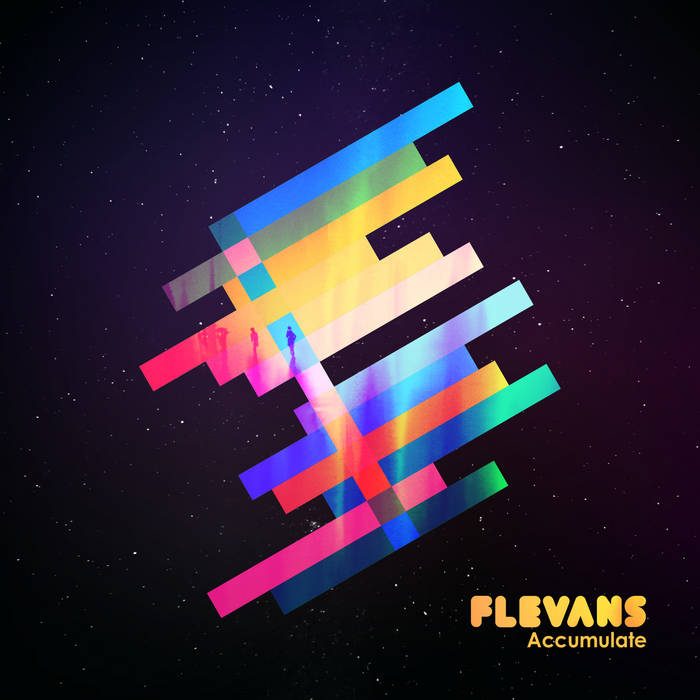 Previous: BADWOLFF & Solomon Grunge - West of Western
Next: Small Professor - overwhelmed by my telepathy