Flobama - Warp Mode
Written by Chi Chi Thalken on May 7, 2020
The Austin hip hop scene grew by leaps and bounds over the last decade, with a lot of different artists and styles coming to the forefront. One especially interesting group to emerge was Hermit Kingdom, who came with some wild and abstract beats and rhymes. The man responsible for a lot of those beats was Flobama, who has also been working as a solo artist and producing for other acts such as Ben Buck and Big Mic as well over the years. Most recently, he dropped an instrumental EP in March called Charcuterie EP. He wasn't close to finished there, though, as he now drops the full-length Warp Mode.
If you haven't spent the time with Flobama, Warp Mode is an excellent introduction to what makes him such a well-respected producer in the Austin scene. He's not doing anything big or attention getting that will hit you immediately, but he is giving you a lot of really nice chill beats that you can nod your head along to. And for a second, you might think that's all there is to the project, until you get about halfway into the first song, "Viscous," and you start to catch all of the clever little things about his production that make it so interesting and fun to listen to. He's building his sounds around a combination of found samples and vintage keyboards, and then creating these lush soundscapes that sound really beautiful and soulful. At the same time, he's always building his compositions forward – switching up rhythmic patterns, throwing in sound effects and vintage samples at unexpected moments, and building memorable melodies and counter melodies. He also does a great job of sequencing the album so that everything flows well from one songs to the next, and you never feel like he's repeating himself or drawing things out too long. Variety is the spice of life, and it's the key to Flobama making downtempo instrumental music sound compelling over the course of an album. The result is music that feels very Stones Throw-esque. You could very much consider his style alongside artists like Mndsgn. or Knxledge or Samiyam. Not that he's chasing any one of those artists - he's very much carving out his own personal niche, but he would be right at home alongside artists like those.
Austin has known for a while that Flobama is a unique talent, but it's time that other people took notice as well. Warp Mode is a fantastic place to start, full of inventive chilled out beats that won't allow you to listen passively.
| | |
| --- | --- |
| Title: | Flobama - Warp Mode |
| Label: | S/R |
| Year: | 2020 |
| Rating: | 8/10 |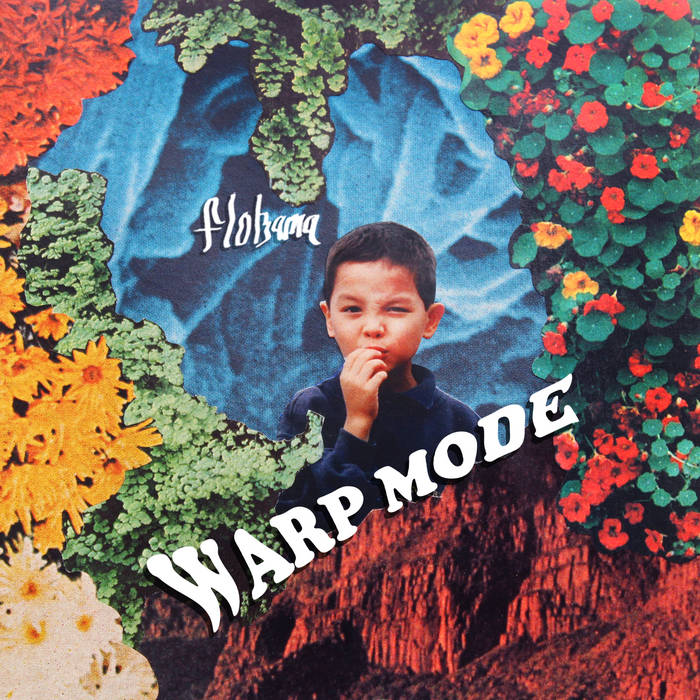 Previous: Small Professor - overwhelmed by my telepathy
Next: Kadesh Flow - I Hold Onto Heat for Too Long