Small Professor - A Jawn Supreme (Vol. 2)
Written by Chi Chi Thalken on August 27, 2020
Small Professor is a producer from Philly who has been releasing music for over a decade. He's collaborated with everyone from Curly Castro to Guilty Simpson, and he's been part of groups like Them That Do. Over the years, he's also been releasing quality instrumental projects at a steady pace, most notably his different "Jawn" collections, releasing almost one a month in 2020. Just last month, though, he took a step back and gave us a collection of some of his favorite material with the collection A Jawn Supreme (Vol. 1). It was so much fun, he's come right back and given us A Jawn Supreme (Vol. 2).
One of the nice things about A Jawn Supreme (Vol. 2), as it was with the first volume, is that you really get to appreciate all of the different styles that Small Pro can bring to the table. It could be some pop-culture sampling boom bap, it could be some thoughtful and emotional downtempo, or it could be something a little more experimental in approach. The theme that ties this particular volume together is Small Pro's love of the early '90s, as he references artists like A Tribe Called Quest, Raekwon, and Busta, just to name a few. The key here, though, is that Small Pro knows it's not just enough to reference these acts and call it a day. He's taking these reference points, making entirely new compositions that stand apart on their own, and infusing them with emotional content that will resonate with you, such as on the moving tribute of "one for phife." That's not an easy task, but it's the standard that you should be striving for if you're going to be releasing instrumental hip hop.
A Jawn Supreme (Vol. 2) is a really carefully crafted collection of instrumental material from Small Professor. Yes, it's about his love for '90s hip hop, but it's not about him regurgitating '90s hip hop. It's about putting himself in conversation with the music that inspired him by making something completely new and one hundred percent his own.
| | |
| --- | --- |
| Title: | Small Professor - A Jawn Supreme Vol. 2 |
| Label: | S/R |
| Year: | 2020 |
| Rating: | 8/10 |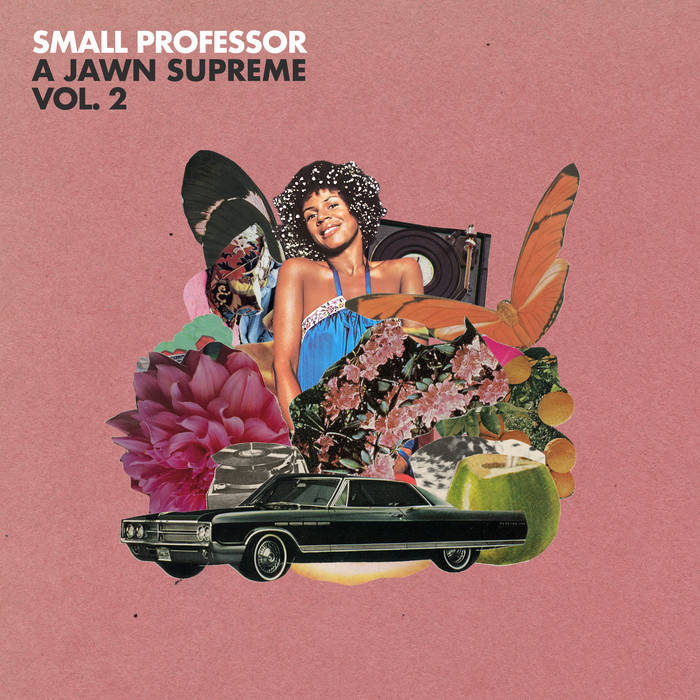 Previous: Marcos Valle, Ali Shaheed Muhammad and Adrian Younge - JID003
Next: Mistura Pura - The Blue Bus