Mistura Pura - The Blue Bus
Written by Chi Chi Thalken on August 27, 2020
Mistura Pura is Federica Grappasonni, a deejay, vinyl collector, and producer from Milan. Her career as a producer putting out original music is still fairly young, with one previous album, Hollywood Spritz, coming out four years ago. Now she's back to further cement her status with a new musical journey, The Blue Bus.
Mistura Pura is a hard musician to pin down, and I mean that in the best way possible. She is a record collector and deejay in the purest sense, finding the grooves and soul in all sorts of music and putting them all in conversation with each other. If I had to put a label on it, I'd classify it as soul-jazz or funk, but that's only getting to the tip of the iceberg. Pura is hitting on music from all over the world, but specifically focusing on the music of Nigeria and Puerto Rico as inspiration for the overall sound. That said, at any point on the album you might be leaning in any number of directions, whether it be smooth jazz, disco, trip hop, Afrobeat, or more. The key to listening to this album is to really just let go and let Mistura Pura be your guide on this musical journey. It's like getting a master class in the power of deejaying as tastemaker and curator, as she expertly bobs and weaves through all these different genres, just making sure that the flow is never lost and the beat never truly stops. It's less about any one particular moment or standout track and it's more about the journey. Mistura Pura is giving you "world music" without any of the cheesy trappings of that phrase, instead just using this album to show how different forms of soul, funk, and jazz can connect us across the globe.
The Blue Bus is an amazing listening experience, and not one that you'll have replicated many other places. Mistura Pura is so skilled and has such a subtle hand as a producer, you won't even realize what's happening at first until you're down the rabbit hole. It's such an incredible and funky voyage, though, you'll be happy to let go and just ride things out until you reach the end.
| | |
| --- | --- |
| Title: | Mistura Pura - The Blue Bus |
| Label: | Ubiquity |
| Year: | 2020 |
| Rating: | 8/10 |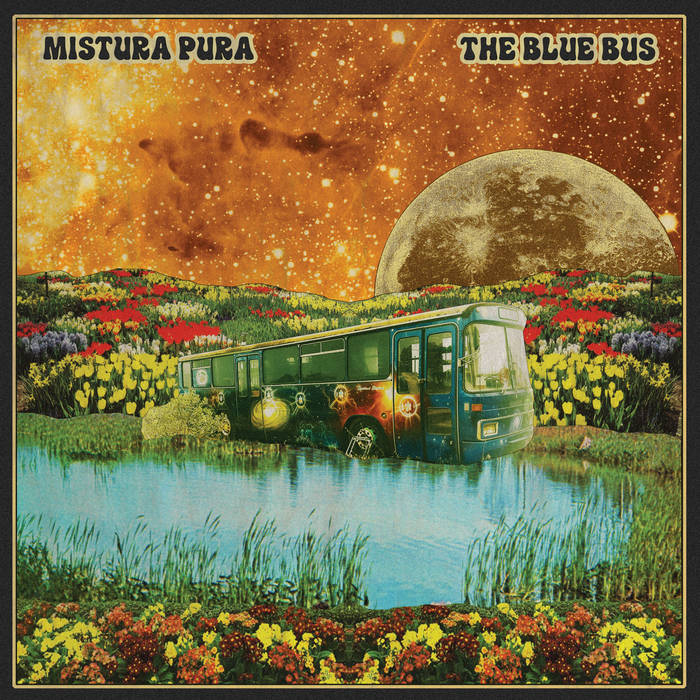 Previous: Small Professor - A Jawn Supreme (Vol. 2)
Next: Jyoti - Mama, You Can Bet!