Small Bills - Don't Play It Straight
Written by Chi Chi Thalken on November 12, 2020
The Lasso first emerged onto the national scene producing for Lando Chill in Tucson, including the brilliant 2018 album, Black Ego. Since that time, Lasso moved back home to Michigan, and got busy right away, producing albums for Chris Orrick and Psyspiritual, along with releasing a solo instrumental album. Not showing any signs of slowing down, he's now teamed up with New York emcee ELUCID to form the group Small Bills, who release their debut album, Don't Play it Straight.
ELUCID has been a part of a few different groups over the years, such as Armand Hammer, Cult Favorite, Nostrum Grocerers, and Lessondary, as well as working as a solo artist. What's remained constant throughout all of his projects is his commitment to this dense, abstract lyricism where he finds key moments to punch through with a clear and direct message, alongside a deliberate delivery on the mic that assures that while his lyricism may be dense, you will hear every word that he has to say. What makes this particular album different is that ELUCID has never worked with a producer like Lasso, who's wild and varied approach to music pushes ELUCID to switch up his flow and delivery in ways that he's never had to before. Lasso is throwing everything at the wall, from Suicide-esque synth-punk to dub to reggae to free jazz to psychedelic rock to experimental electronic music, somehow all reigned in under the umbrella of hip hop. Throughout the journey of these fourteen tracks, ELUCID is creating intelligent discussion around issues of race, capitalism, politics, religion, and philosophy. He's also joined by a really talented and varied list of guest artists, including billy woods, KAYANA, Koncept Jackson, Nosaj, Fielded, and Moor Mother, who all bring distinct flavor and points of view to the album to give the whole thing this really rich listening experience. Everything comes together to make an album that is really progressive and strange and challenging, but it still finds a way to be just accessible enough that you won't run away when you first press play. Instead, it will be enticing enough that you'll want to hop on board this train on go on this journey with Small Bills and see where it goes.
Small Bills was an exciting project on paper, but it's even better in practice. The Lasso pushes ELUCID into new territories that I didn't realize that were still left unexplored in his accomplished career. In a lot of ways, it feels like ELUCID told Lasso to give him his weirdest beats that no one else would touch, and together they found a way to make one of the most complicated and demanding albums of the year, while still making it fun to listen to at the same time. That's no easy feat.
| | |
| --- | --- |
| Title: | Small Bills - Don't Play it Straight |
| Label: | Mello Music Group |
| Year: | 2020 |
| Rating: | 9/10 |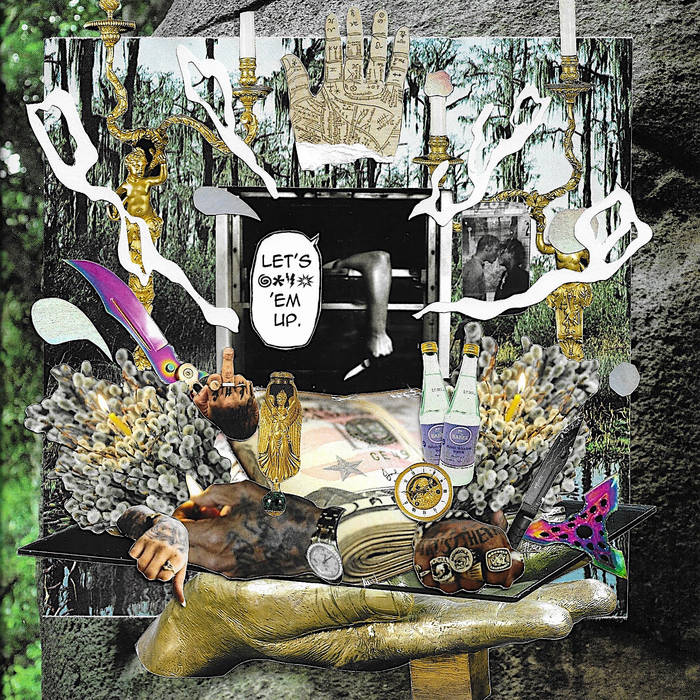 Previous: SassyBlack - STUCK
Next: Seba Kaapstad - Konke