Sleep Sinatra & August Fanon - Routes
Written by Chi Chi Thalken on December 10, 2020
Sleep Sinatra is an emcee from Lincoln, Nebraska who has been putting out music since 2014. He's been releasing albums at a pretty steady clip, with his last album coming this past May, Sleeper Effect. Now he's teamed up with Dallas producer August Fanon to release his latest LP, Routes.
It won't take long into Routes to see the appeal of this album. August Fanon is laying down some raw, rough-around-the-edges, jazz-sampling boom bap. That midtempo, gritty, introspective shit. This is perfect for Sleep Sinatra, because he's more than ready to get personal with his rhymes on this album. The mix on the album is purposefully left a little dirty, which just adds to this feeling that this album is so raw and personal, they didn't want anything to get lost in the mix if someone tried to clean this up when mixing and mastering the thing. I wouldn't recommend this for everyone, but it works on Routes, mostly because Fanon is throwing down some really interesting loops and sample flips, walking that line between feeling familiar and funky and being just slightly weird and feeling a little bit off kilter. Sinatra then drives everything home by just going in and being really honest about who he is, where he's been, his family, and what he's trying to build as an independent artist of color out in Lincoln, a city most people aren't checking for if they're not from the area. He is able to cut through the noise with this clear and direct flow that always feels like he's talking directly to you. We also get a few guests along the way, including Stik Figa, Fresh Daily, Anwar Highsign, Teller Bank$, and Iceberg Theory, who round out the album well by zigging with their flows where Sinatra might zag.
Sleep Sinatra found a good collaborator in August Fanon. Together, they've made an album in Routes that just hits you hard with some jazzy boom bap and hard hitting personal lyricism that demands you attention.
| | |
| --- | --- |
| Title: | Sleep Sinatra & August Fanon - Routes |
| Label: | S/R |
| Year: | 2020 |
| Rating: | 8/10 |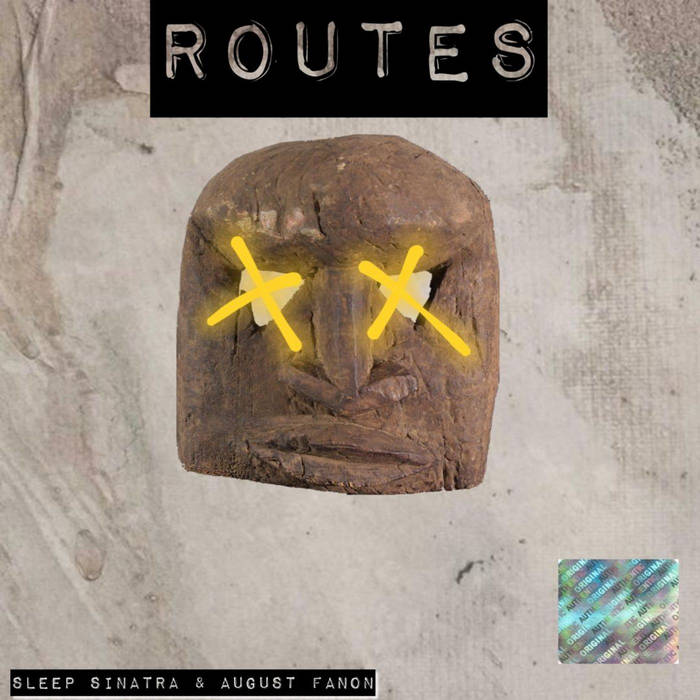 Previous: Marc Jensen - Adventures in Synthesis
Next: Anthony Maintain - Ghost Pipes