Skyzoo & Pete Rock - Retropolitan
Written by Chi Chi Thalken on September 24, 2019
Skyzoo is an emcee from Brooklyn who has been going strong since 2006, when he released his 9th Wonder-produced debut, Cloud 9: The 3 Day High. Since that time, he's released music on Duck Down Records and Mello Music Group, and worked with producers such as Illmind and Apollo Brown. His style has always been a classic New York sound that had it's roots in the early '90s, so it only seems appropriate that he would finally pair up with a producer from that era. That said producer is the legendary Pete Rock, and they now present their project together, Retropolitan.
When this project was first announced, I thought that it made sense, but I also had a fairly good idea of what the album was going to sound like. One was making music in that early '90s era, whether it be for C.L. Smooth, Nas, Brand Nubian, or any other number of artists, and the other has always made hip hop that harkened back to that era. Not that there's anything wrong with that. It's a classic sound for a reason, and these two certainly know what they are doing. That said, if you're going to rock that style of hip hop, it does help if you're bringing something new to the table, whether it be subject matter, switching up your flow, or maybe updating the beats with some modern flourishes. Just something to set it apart from the pack. When you're calling your album Retropolitan, though, you might imagine that this album is almost all about "back in the day," and you wouldn't be wrong. It's still fun at times, such as the hook of "Penny Jerseys" focusing in the phenomenon of Penny Hardaway being particularly popular in Brooklyn, even though he didn't have any ties to New York at all, until the tail end of his career in the mid-'00s, when he finally played a couple of seasons with the Knicks. There's also a few guest spots, including the posse cut of "Eastern Conference All Stars," which features Westside Gunn, Conway, Benny the Butcher, and Elzhi. This brings in a little energy and breaks up the album a little, but really what's frustrating about the album is that while everything is "good," there isn't any moment that's "great." I listen to the album all the way through, and I can recognize that Pete Rock is a really good producer and that Skyzoo is a skilled emcee, but neither one of them deliver any sort of "wow" moment on the album. Everything is just solid and enjoyable in the moment, but it just doesn't stick with you the way you want it to.
Retropolitan is fine for what it is, but it's not nearly as good as I had hoped it would be when I first learned of this pairing. I had hopes that Pete Rock might deliver that album that would push Skyzoo up to the next level, and that they might make some New York hip hop for the ages. Instead, we just get an album that just sounds fine, like everyone was content to rest on their laurels.
| | |
| --- | --- |
| Title: | Skyzoo & Pete Rock - Retropolitan |
| Label: | Mello Music Group |
| Year: | 2019 |
| Rating: | 6/10 |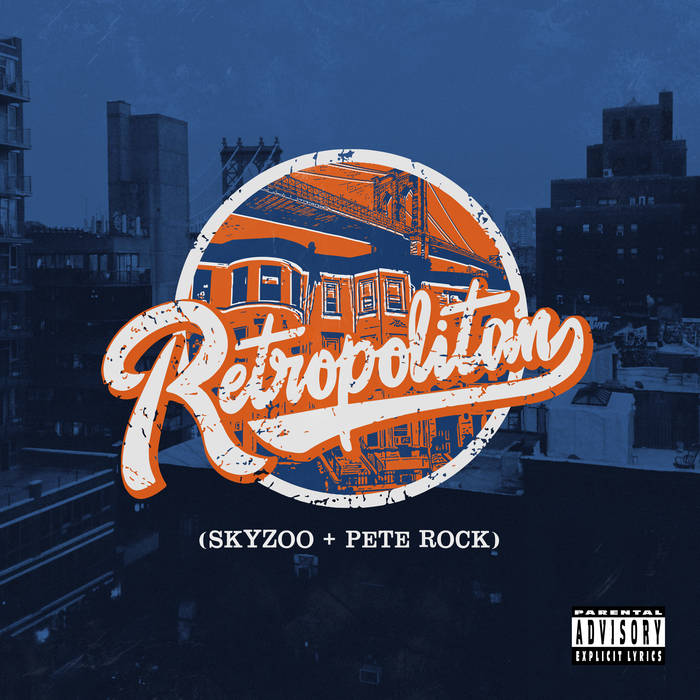 Previous: Lucy Camp - Campfire [Mixtape]
Next: Ruby Yacht - 37 Gems