Lucy Camp - Campfire [Mixtape]
Written by Chi Chi Thalken on September 23, 2019
Lucy Camp is a young emcee from San Jose who has been releasing music for about the past five years. Over that time, she's garnered some attention through some EPs and mixtapes, and has worked with artists such as Fjer and Hectic Zeniths. Her most recent release came about a year ago, when she dropped her Summer Camp EP. Everything seemed like it was moving along well for Camp, with her popularity growing with each release and crushing appearances at The Cypher Effect. Life threw her a curveball on earlier this August, though, when she got into a near fatal car crash, and ended up in the hospital fighting for her life. She made it, though, and is currently going through rehab, learning to walk again. Fortunately, on top of all that, she had been prepping the release of her latest mixtape, Campfire, which arrives to us just as she left the hospital.
While the story of the car crash is alarming, this news wouldn't have spread across the hip hop community the way it did if this young woman hadn't already caught our attention with some dope rhymes. So while it's great news that she's on the road to recovery, it's doubly great news that she's also releasing the strongest music of her short career. Working with producer Peter Anthony Red, she's rocking with some 808-thumping and synth-driven Bay Area beats, which really put Camp in a position to succeed. She's very charismatic on the mic, and she's got a strong, deliberate flow, delivering each word very clearly so you don't miss the message. She can flex every once in a while and switch it up with a faster flow and play with the rhythm, but for the majority of the mixtape she's making sure her words aren't getting lost on you. Over the course of the tape, she's rhyming about all the things that you might expect from an artist her age, whether it be representing her neighborhood in East San Jose, dealing with the music industry, her identity, or romantic relationships. She's very open as a lyricist, and she's not afraid to paint a messy picture of some complicated situations, which in turn makes her a very relatable artist to listen to. She's not perfect, but she's trying her best, trying to make music and establish herself in her personal and professional lives. The most ominous track on the mixtape comes in the form off "Drive." I can only assume at this point that the song was written and recorded before Camp got into a car accident, but a song using a car crash as a metaphor for a dysfunctional relationship certainly feels a little eerie to listen to in hindsight. My personal favorite on the tape is "The Move," which features this really melancholic piano line played over a midtempo beat, and Camp rhyming about her everyday life, balancing music and relationships, which just feels very relatable. Again, her biggest appeal is how it feels like you know her through her music, like catching up with a friend you haven't seen in a minute.
I'm certainly glad that Lucy Camp is still with us and on the road to getting better and back to her normal everyday life. I'm even happier that while she's making that adjustment, we all get to enjoy the best hip hop she's made to date.
| | |
| --- | --- |
| Title: | Lucy Camp - Campfire [Mixtape] |
| Label: | Quintic |
| Year: | 2019 |
| Rating: | 8/10 |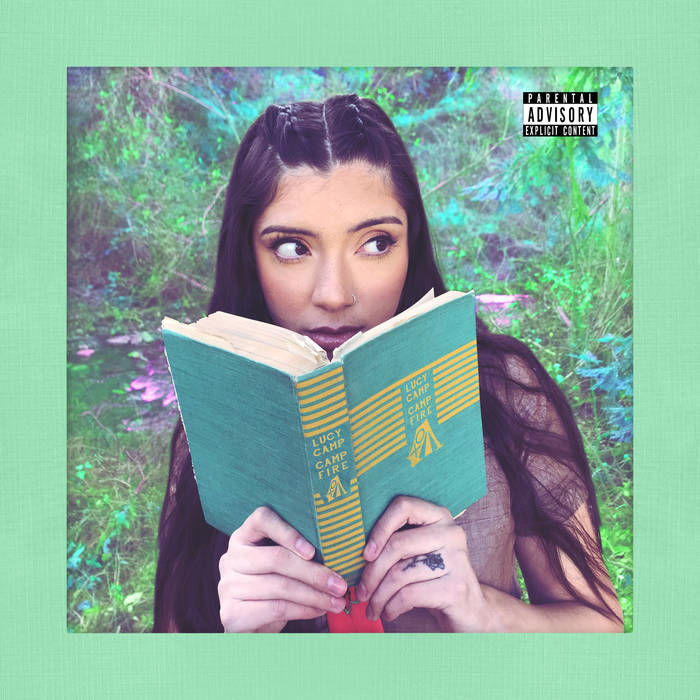 Previous: Joe Armon-Jones - Turn to Clear View
Next: Skyzoo & Pete Rock - Retropolitan