Skyzoo - Milestones
Written by Chi Chi Thalken on June 22, 2020
Skyzoo is an emcee from Brooklyn that has been releasing music for about the last fifteen years. His most recent project came out just last year, when he dropped an album with Pete Rock, Retropolitan. Now he comes back with a different sort of project, Milestones.
The idea behind Milestones was simply born from Skyzoo looking around him and realizing that outside of a few key songs, there weren't that many hip hop artists discussing fatherhood in a positive light. Now, there are certainly more artists today in the world of independent hip hop making "dad rap," but certainly the point can be made that traditionally in hip hop we get a lot more "Dad wasn't around" type of lyricism than anything else. Regardless, Skyzoo had a good relationship with his dad, and he's raising a son of his own named Miles (thus, the title of the EP), and he wanted to make a hip hop project devoted to the relationship between fathers and sons. With production from 1st Official, Marc Nfinit, Tuamie, !llmind, and Aaron Hardin, we get plenty of soulful East Coast boom bap to set the stage for Skyzoo's rhymes, while also including just a couple of key samples from Boyz N The Hood to help set the scene. There are a few hooks to the project, but really this EP is about storytelling, so this is less about turning this shit up and waving your hands in the air and more about putting on some headphones and listening to a veteran emcee's personal takes on fatherhood. It's not all clear cut and it's certainly not sappy – it's just someone breaking down their personal experiences that was glad that their father was there for them, while also relating his hopes and dreams for his own son. This is just an honest perspective sorting out all of the real ups and downs of navigating fatherhood as a Black man making a living in hip hop.
Milestones is a nice heartfelt project from Skyzoo about fatherhood told from the perspective of both a son and a father. Skyzoo's not the first to tackle the subject matter, but we could certainly use more to keep the conversation going and to keep expanding "dad rap" so that it's not seen as something cheesy, just emcees talking about their lives as fathers.
| | |
| --- | --- |
| Title: | Skyzoo - Milestones |
| Label: | Mello Music Group |
| Year: | 2020 |
| Rating: | 8/10 |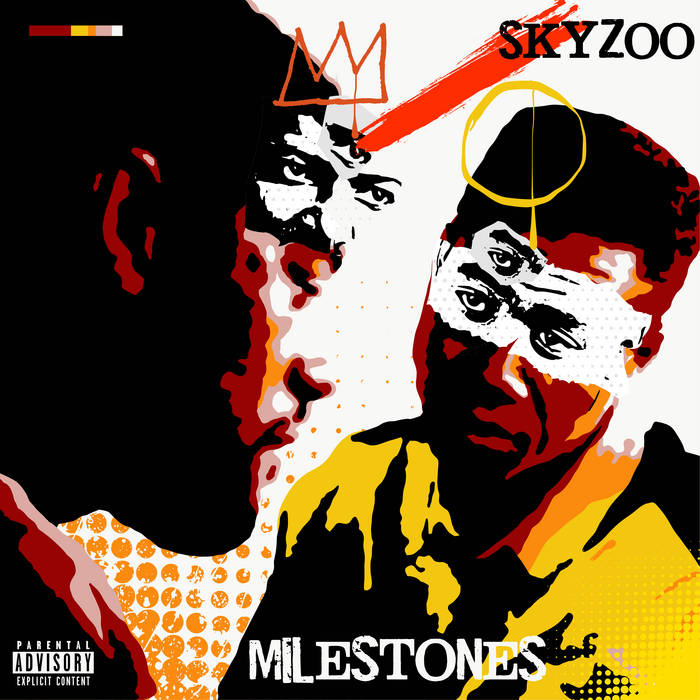 Previous: Sankofa - Weird Summer
Next: Maria Isa + YMMU - Amor Universal