Skipp Whitman - Hermosa
Written by Chi Chi Thalken on June 17, 2020
Skipp Whitman is an emcee originally from Brookline, Massachusetts, but he relocated to Los Angeles a few years back. Most recently, he's been releasing a series of freestyle mixtapes called USFV. Now he's back with an EP for the summer months, Hermosa.
Space has always been an interesting part of the equation for hip hop, and for Skipp Whitman, it's doubly interesting how space and time have line up in his career. Earlier in his career, when he was still back in Massachusetts, he was young and hungry, and this resulted in great songs like "It Sucks Being Broke," which was a blue collar hip hop anthem about trying to make ends meet. Fast forward a few years, and he's in a much better place in life, living in sunny California and happy with love as well. This is to say that while Hermosa might not be as hungry or urgent as a lyrical project, it does make me happy to hear that an artist who once rapped about living paycheck to paycheck is able to rap about love and enjoying a bloody mary. It is interesting that to make this project that he turned to the producer Jeremy Page, of Brooklyn-by-way-of-Boston group That Handsome Devil. I only bring this up because the EP is titled Hermosa and it's predominantly sampling a mix of surf rock and Esquivel-esque source material, giving the project this sunny vintage alternative feeling. In other words, it makes for a very nice and chill soundtrack to some beautiful summer weather. The pairing of Page and Whitman certainly makes sense, it's just that if you told me five years ago that they were working together, this isn't the project that I would have thought of. These are two East Coast dudes making a West Coast project, but it works nicely.
We might not be able to have the summer beach trips that we have in the past this summer, but Hermosa can at least take you to the beach in your mind for right now. It's got a bright, happy sound that is very easy to listen to and enjoy.
| | |
| --- | --- |
| Title: | Skipp Whitman - Hermosa |
| Label: | S/R |
| Year: | 2020 |
| Rating: | 8/10 |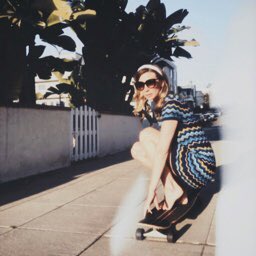 Previous: Yaya Bey - Madison Tapes
Next: Third Root - Passion of the Poets