ShrapKnel - Flechette
Written by Chi Chi Thalken on May 19, 2020
ShrapKnel is the pairing of PremRock and Curly Castro, long time friends and collaborators who finally teamed up as a duo to release their first album just this past March. Not quite ready to move on to other things, they now come back with a sort-of remix EP, Flechette.
The EP opens with a new song, "Motaw," produced by ELUCID, which immediately sets the tone with ELUCID's dark, dense beat and Castro's low gravely voice booming over the top as he comes in with the first verse. Over the course of the next eight tracks, we get remixes from Kenny Segal, Willie Green, Blueprint, Analog(ue) Tape Dispenser, Jeff Markey, and Small Pro, along with alternate takes from August Fanon and Blockhead. Everyone brings something different to the table, and we get a lot of different looks from some very talented producers. You might be surprised at what a funky banger Kenny Segal delivers with "Dumile High," and you might be surprised at how harsh and sci-fi sounding Small Pro's remix of "Beset" is, but each one works in it's own unique way, with the distinct voices and lyricism of Castro and PremRock (and their love of NBA references) tying everything together. The biggest surprise of the whole project, though, might be that it's Jeff Markey who steals the show from everyone, bringing some over-the-top fire to "Iza Killah," creating an underground barnburner for the ages in the process that demands you turn up the volume on your stereo.
Flechette makes for a nice cap on this introductory period to ShrapKnel, after they introduced themselves with an EP, then delivered their full-length album in March. It gives you one last chance to appreciate the creativity of all involved and maybe catch something you missed the last time before they move on to the next chapter.
| | |
| --- | --- |
| Title: | ShrapKnel - Flechette |
| Label: | Backwoodz Studioz |
| Year: | 2020 |
| Rating: | 8/10 |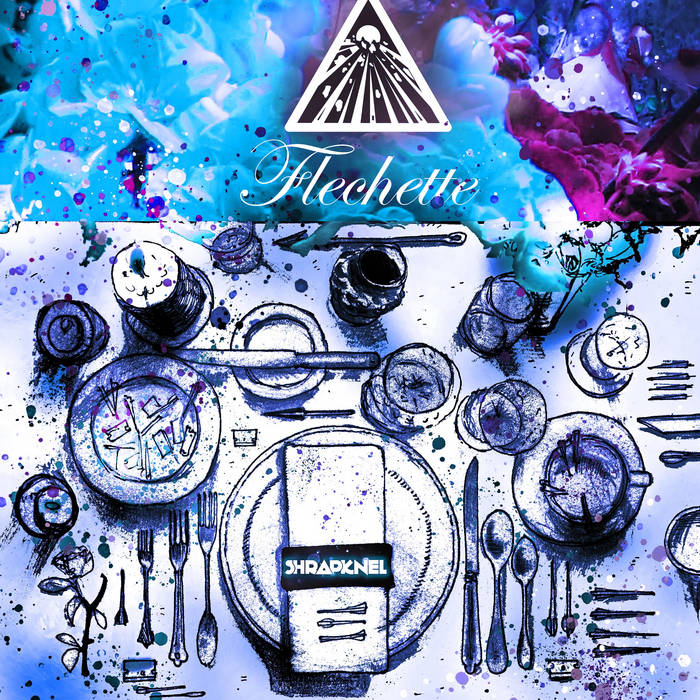 Previous: Mourning [A] BLKstar - The Cycle
Next: Daedelus - What Wands Won't Break