Shrapknel - Cobalt
Written by Chi Chi Thalken on September 19, 2019
Shrapknel is a new group featuring a couple of familiar faces, PremRock and Curly Castro. The two friends and emcees have both been part of Philly's Wrecking Crew and have shown up on each other's projects over the years. Now they've officially become a duo, signed to Backwoodz Studioz, and have a full-length album produced by Willie Green and ELUCID on the way. Before we get to that, though, we get a short introduction in the form of an EP, Cobalt.
For the EP, Shrapknel gets help on production from the likes of Messiah Muzik, Maker, Fresh Kils, Small Pro, and ELUCID. Over the course of six songs and two remixes, we get a great balance of dark and weird underground beats and some accessible East Coast boom bap. This sets the stage very well for these two emcees, who both share a love of clever wordplay, philosophical ponderings, vibrant storytelling, and NBA references. Oh, the NBA references on this EP will delight the nerdiest of basketball fans. Any emcee can drop a reference to MJ or LeBron, but only real basketball fans like these two can drop references to Patrick Beverly and Frank Nitty with the greatest of ease. Prem and Castro also complement each other well stylistically on the mic, with Prem's smooth delivery playing nicely against Castro's raspy voice, and they have a good feel for when to jump in and take over from the other. All in all, this is exactly what to expect as an intro from two veterans and long time collaborators like these two.
There's nothing too fancy to the introduction of Shrapknel on Cobalt, because sometimes you don't need to overthink things. PremRock and Curly Castro are veterans on the mic who have known each other for years as friends and collaborators, so it didn't take any major leap for them to make work officially as a duo. They come in with some hard beats, drop some clever rhymes, have some fun with it, and then get out of the way.
| | |
| --- | --- |
| Title: | Shrapknel - Cobalt |
| Label: | Backwoodz Studioz |
| Year: | 2019 |
| Rating: | 8/10 |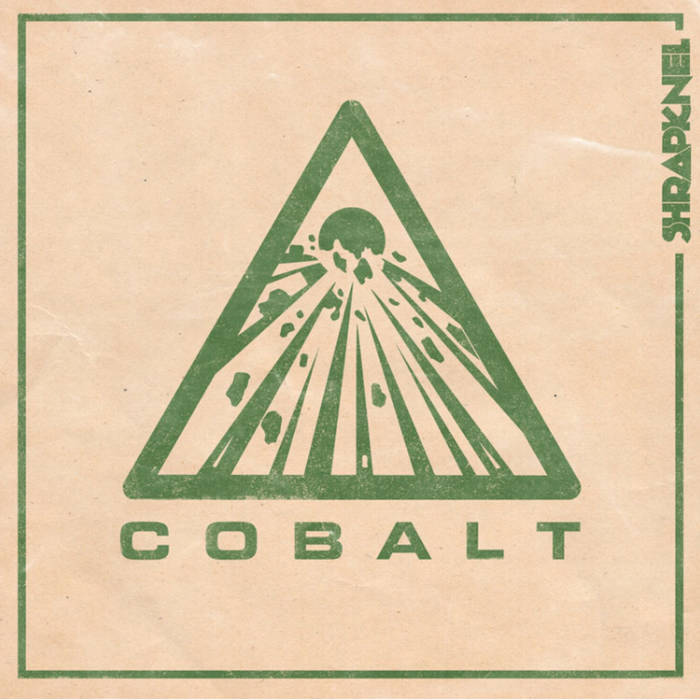 Previous: SassyBlack - Ancient Mahogany Gold
Next: J.Lately - Tuesday