SassyBlack - Ancient Mahogany Gold
Written by Chi Chi Thalkken on September 18, 2019
SassyBlack has been one of the hardest working women in music this decade, first as part of the duo THEESatisfaction, and then as a solo artist. She has been touring, writing, producing, and singing, at a steady pace over the years, along with a little acting as well. Her most recent release came last summer, when she released her project Wakanda Funk Lounge. Now she comes back with a full-length solo album, Ancient Mahogany Gold.
Much like other projects she has released, SassyBlack is doing everything on this album - writing, producing, and performing all of the tracks. If you're not familiar with SassyBlack, her style of music might throw you a little at first, since she often approaches pop music from a modal jazz type of mentality. By that I mean that instead of your typical intro-verse-chorus-verse type of song structure, SassyBlack tends to start her songs by establishing a groove and/or a sung phrase or idea, and the expanding upon this main idea from there as the groove repeats and develops. The result is a type of R&B/hip hop music that is very meditative and thought provoking. That said, a small problem that SassyBlack had earlier in her career was that by using this approach over the course of a full-length album, she would sometimes have trouble creating enough variety to the album to keep interest piqued from start to finish. At this point in her career, though, SassyBlack has pushed herself to continue to grow and expand her sound, and the payoff is here with Ancient Mahogany Gold. The beauty of this album is that SassyBlack was able to evolve to this point and introduce all of these new elements and vary tempo and tone of the songs to keep things interesting and moving along, all without sacrificing her core identity as an artist. That's not an easy feat, but SassyBlack has achieved it. You'll immediately recognize her distinct singing style, where she's creating these short melodies within a small range but singing it with a very pure and focused delivery. You'll also recognize her messages of love and spirituality, as she relates her own journey to discover herself, both as an artist and as a person who doesn't neatly fit into a box. What you might not be ready for, though, is how much a song like "Do It" might bang, with an absolutely killer bass line that will get your feet moving. You also might not be ready for the synth-driven house beat of "Forward Thinking," or the acid jazz of "Depression," for example. It all flows really well together, though, and really shows you the full scope of who SassyBlack is as an artist.
SassyBlack has been at this for a minute, but more importantly, she's continued to push herself and grow as an artist. Ancient Mahogany Gold is a really complete listening experience that is completely unique unto SassyBlack.
| | |
| --- | --- |
| Title: | SassyBlack - Ancient Mahogany Gold |
| Label: | S/R |
| Year: | 2019 |
| Rating: | 9/10 |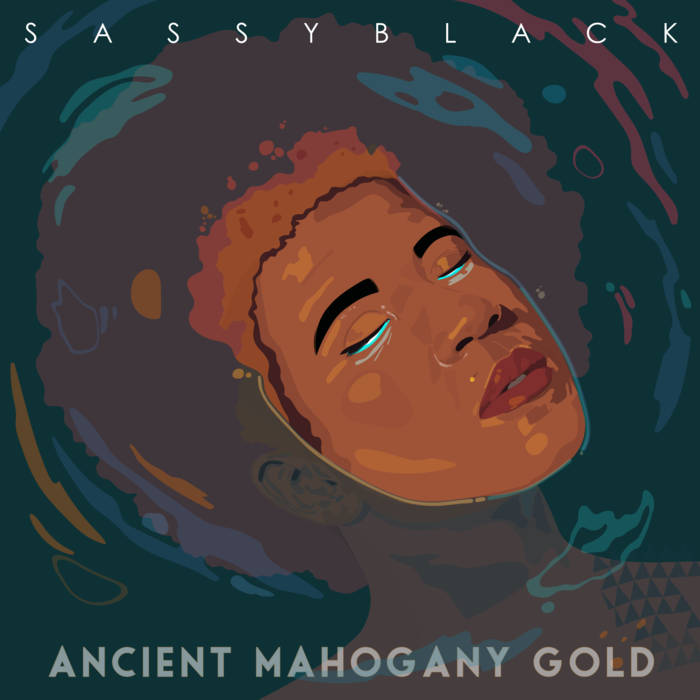 Previous: Swordplay - Paperwork
Next: Shrapknel - Cobalt