Seba Kaapstad - Thina
Written by Chi Chi Thalken on May 17, 2019
Mello Music Group has given us a lot of great American hip hop over the years, both instrumental and vocal, and has even ventured over the border into Canada to release an album from Elaquent. For there latest release, however, they really step outside of their box to release an international neo-soul album from Seba Kaapstad, Thina.
Seba Kaapstad is a truly international group, a quartet consisting of one South African, one Swazi, and two Germans, who came together in Cape Town. Ndumiso Manana and Zoe Modiga handle vocal duties, while Sebastian Schuster handles keyboards and bass and Philip Scheibel handles drums and production. They all come together to form a unique sound that falls between neo-soul, hip hop, jazz, and Afrobeat. The title of the album comes from the Zulu word for "us." This might sound a little corny on paper, or that they are looking at the world through rose colored glasses, but that couldn't be further from the case. Each artist is coming from a different background, but they've come together in this fashion to make a style of music that sounds familiar enough, with hints of Jill Scott or Georgia Anne Muldrow, but then take off in completely different directions. It could be the prog-jazz and hip hop influences that Schuster and Scheibel bring to the table, with funky drums and wild bass and keyboard lines ready to explode at a moment's notice, or it could be the more traditional jazz, soul, and African vocal stylings of Manana and Modiga. The vocals get especially interesting on this album, as they not only go back and forth between singing in harmony and solo, but they also move back and forth between singing in Zulu and English, as they sing about everything from love, loss, religion, politics, and beyond. Ultimately, though, they are delivering a heartfelt message of harmony and unity. In lesser hands, this might come across as a little preachy, but Seba Kaapstad are baring all about their own experiences, and living their new reality as an international band. It all comes through in the music.
Thina is a bit of a departure for Mello Music Group, but I'm glad they took the leap. A group like Seba Kaapstad might not have been on my radar otherwise, but now I'm able to enjoy their rich, progressive fusion of styles. I can't wait to see where they go from here.
| | |
| --- | --- |
| Title: | Seba Kaapstad - Thina |
| Label: | Mello Music Group |
| Year: | 2019 |
| Rating: | 8/10 |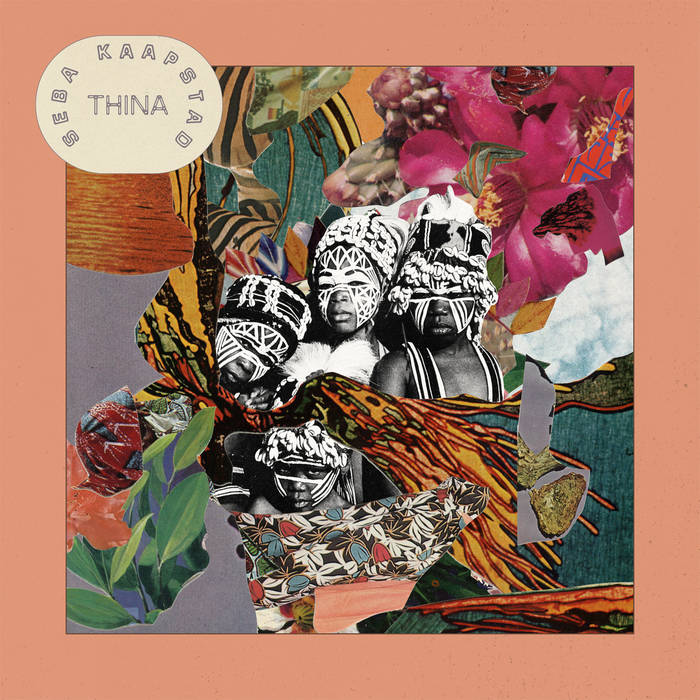 Previous: Haviah Mighty - 13th Floor
Next: Lady Midnight - Death Before Mourning