Lady Midnight - Death Before Mourning
Written by Chi Chi Thalken on May 17, 2019
One of my favorite things about the Twin Cities hip hop scene is how people put on for one another. This is all to say that long before I heard any of her music, I knew Lady Midnight must be good because so many people involved with the scene had begun singing her praises. Then she started performing as one half of the duo Parables of Neptune alongside Afrokeys. She was then named best vocalist by City Pages in 2017. Well, if you don't live in the area, you can now see what all the fuss is about, because Death Before Mourning, her debut album, is finally here.
Two things immediately hit me upon listening to this album. One is just how self-assured and confident Lady Midnight sounds on the mic. This might be her debut album, but she is far from inexperienced, and it becomes clear very quickly that she was waiting to make sure this album was done well and represented her to the best of her abilities before she put it out. The other thing that hit me, which piggybacks off of this, is how incredibly well-produced this album is. Lady Midnight handles some of the production, along with help from Medium Zach, Ziyad, J.Hard, Psymun, Smax, MMYYKK, Proper-T, and Sen 09. Together, they are able to put together an album with great midtempo grooves, warm bass and synth lines, and a knack for building tracks that just envelop you as you listen to them. Lady Midnight's voice always comes through perfectly in the mix, always feeling like it's connected to the rest of the music but still able to cut through everything else and deliver the lyrics to the listener directly. Lady Midnight doesn't have an overpowering voice, but she has excellent tone and control and a good sense of melody, taking influence from Erykah Badu and putting her in conversation with contemporaries like Reva DeVito and Charlotte Dos Santos. While the majority of the album could be classified as R&B, there are times when the music leans in other directions, such as dance, hip hop, or electro-pop, but nothing ever sounds out of place. This is largely because Lady Midnight is so sure of who she is as an artist, and her words and vocals always tie everything together. In releasing the album, Lady Midnight hoped to deliver messages of power, healing, and resistance, which she does successfully by moving between moments of poetic imagery, deeply personal stories, and choruses that are catchy and empowering. It's the type of album that instantly feels familiar, and makes you want to listen to it over and over, singing along in your car, letting each song grow on you each time through.
Debut albums can be a tricky thing, but not for Lady Midnight. She clearly put in the work and took the time to make sure everything was right, and the payoff comes in the form of a very strong release with Death Before Mourning. It's catchy, empowering, and inviting to listen to, with so much depth to it that you'll keep going back for more.
| | |
| --- | --- |
| Title: | Lady Midnight - Death Before Mourning |
| Label: | Sound Verite |
| Year: | 2019 |
| Rating: | 9/10 |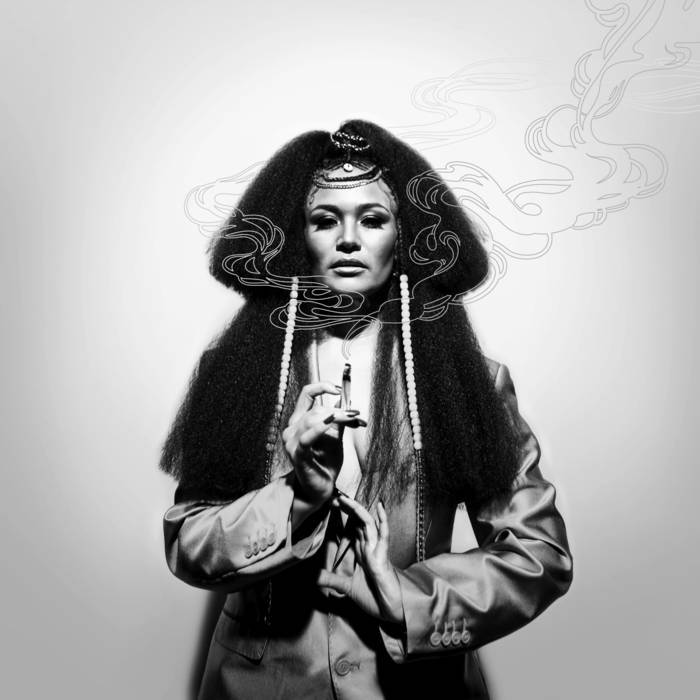 Previous: Seba Kaapstad - Thina
Next: Dope KNife - Things Got Worse