santpoort - loon society EP
Written by Chi Chi Thalken on August 31, 2020
santpoort is the alias/side project of Netherlands producer Julien Mier. It's a name he's been using more frequently in the past year as he releases some smaller scale projects since releasing the wildly ambitious Industries in the Trees under his own name last year. Most recently, as santpoort, he released an LP called the art of being empty back in February of this year. Now he's back with a new EP, loon society EP.
While the art of being empty was a project with a theme about loneliness and depression and other similar mental health issues, loon society EP is a bit more free in its construction and outline. It's also a bit more joyous and peaceful in tone as well. Really, this EP is about finding the joy in creativity and construction of a song, with Mier playing all the instruments and doing all the construction himself as he crafts these absolutely gorgeous lo-fi downtempo tracks. If you're like me, when you hear the word "downtempo," you think of a certain beat and style of production, but you won't hear that on loon society EP. Mier is too clever with both his percussion and melodies to ever just sit back in the pocket of a simple groove and let a string sample or whatever just loop. He's challenging himself and his listeners to expect more out of their instrumental hip hop and electronic music as he finds ways to develop these intricate and unexpected drum patterns without ever getting too loud or too busy, just keeping you on your toes while he develops these really interesting and beautiful melodies, counter melodies, and harmonies that are always in motion and building towards something. This is an EP that is best listened to on headphones, so that you can pick up all of the subtle nuances of Mier's production, maybe on a sunny day when you can steal a moment and just appreciate the world for a few minutes.
santpoort has had a short but interesting run as Julien Mier's alias so far, and loon society EP just adds to that legacy. It might not look like much on paper, but it's a really beautiful and emotional composition that works really well from start to finish.
| | |
| --- | --- |
| Title: | santpoort - loon society EP |
| Label: | Friends of Friends |
| Year: | 2020 |
| Rating: | 8/10 |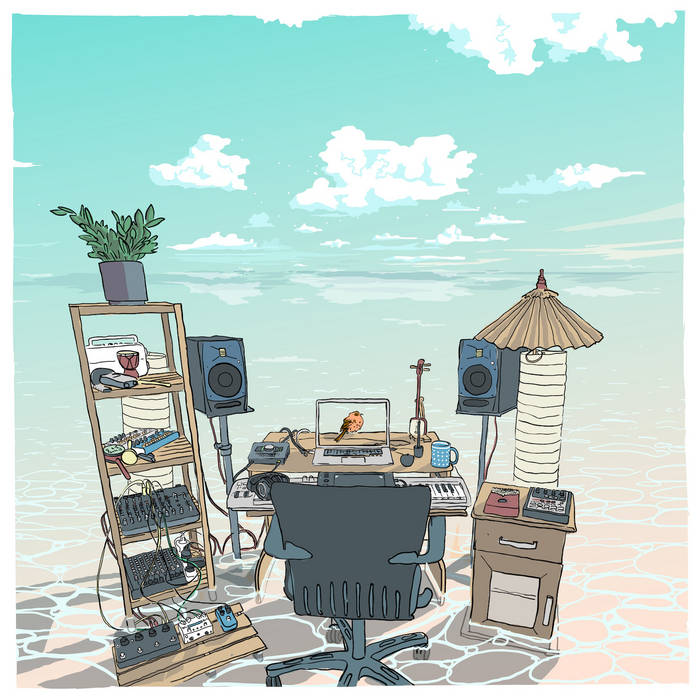 Previous: Jyoti - Mama, You Can Bet!
Next: Lucy Camp - Someday Maybe