Jyoti - Mama, You Can Bet!
Written by Chi Chi Thalken on August 28, 2020
Georgia Anne Muldrow has given us one of the fullest and challenging catalogues of music since she began releasing music back in the mid-'00s. Over the years, as emcee, vocalist, producer, and multi-instrumentalist, she has given us projects that ventured into hip hop, house, funk, soul, gospel, punk, and jazz, just to name a few. Sometimes she's mixing them all together, but other times she'll go down a specific lane and explore further in that particular direction. Back in 2010, Muldrow introduced us to an alias known as Jyoti with the album Ocotea, bringing us into the world of avant-garde jazz. As it turns out, this name was bestowed upon her than none other than Alice Coltrane herself. Jyoti is a Sanskrit word meaning "light." She returned to this name in 2013 with the album Denderah, assuring listeners that it wasn't just a once-off project. While she's been prolific and creative in all the years in between, including last year's excellent Vweto II, she hadn't returned to Jyoti. That is, until know, as she now delivers the new full-length album, Mama, You Can Bet!
Superficially, the big differences on this album compared to previous Jyoti albums are the addition of Muldrow's vocals, and a guest appearance from saxophonist Lakecia Benjamin. That said, it's not like the addition of vocals means you're getting any pop songs on this album. That's not what Jyoti is for. This is still an avant-garde jazz project, and when Muldrow is deploying her vocals here and there, she's usually doing one of two things – either using her voice as an instrument and layering syllables much in the way she's voicing chords on the piano, or she's reciting some abstract poetry that's going to make you want to listen very closely so that you can absorb the lyrics and meditate on their meaning. Musically, Muldrow is jumping around to different instruments and making herself sound like a really tight jazz ensemble, but you also get a sense that piano is where she's doing most of her composition, as it leads the way on most songs on the album. Where this album really carries on the foundation from the first two Jyoti albums is that this is a spiritual and mental exercise in music that requires some really deep and attentive listening. Muldrow is challenging herself and her listeners with this album, to look inward and then outward, and to really sit with the message and the music. The good news is that it is so carefully and complexly composed, the rewards of such listening feel endless. Each time through, you'll catch something new and you'll appreciate the album on a whole new level.
Mama, You Can Bet! Is an excellent album from Jyoti, and yet another excellent album in Georgia Anne Muldrow's discography, one of the truly special musicians of her generation. This album is thoughtful, soulful, and it's full of all sorts of twists, turns, and musical gems. It's an album that asks of its listeners a bit more than you might be used to, but it's well worth the attention, truly taking you on a journey from start to finish.
| | |
| --- | --- |
| Title: | Jyoti - Mama, You Can Bet! |
| Label: | SomeOthaShip Connect |
| Year: | 2020 |
| Rating: | 9/10 |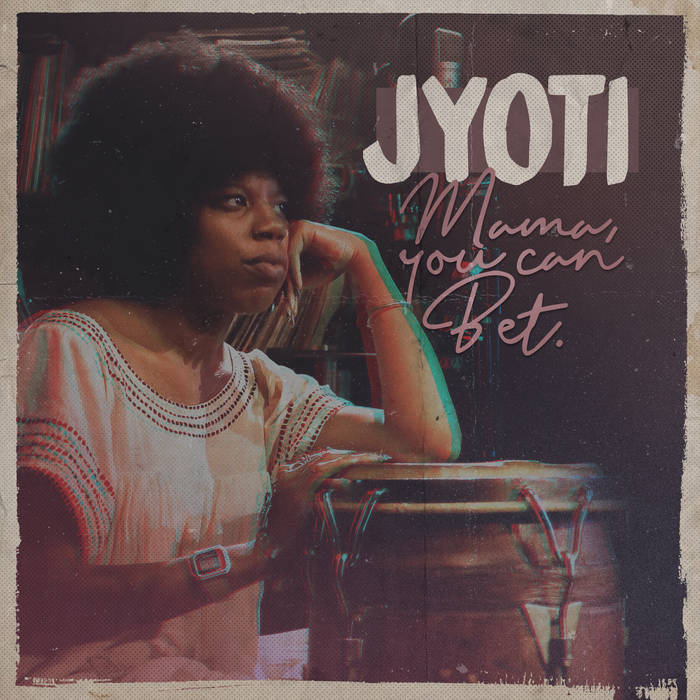 Previous: Mistura Pura - The Blue Bus
Next: santpoort - loon society EP