Sampa The Great - The Return
Written by Chi Chi Thalen on September 20, 2019
Sampa The Great is an emcee, poet, and singer from Sydney, although she was born in Zambia, raised in Botswana, and had spent a few years studying in California before making her home in Australia. She initially made a splash in 2015 when she released her first mixtape, and she's continued to build on the momentum from there. This led to her releasing what was officially called a "mixtape," Birds and the BEE9, in 2017 on Big Dada Records. Now she comes back with her most ambitious project to date, an album for Ninja Tune called The Return.
Sampa has been working hard since she first started releasing music a few years back, and while respecting the hustle is one thing, artistic growth is another. She caught a lot of ears in particular with Birds and the BEE9, which related her unique perspective to the world, along with establishing a sound that balanced hip hop, jazz, and R&B. Now, if she just ran that back for the follow up, most people would have been satisfied. Samba wasn't just satisfied with running it back, though, and she has come back with an extremely ambitious and personal project in The Return. While this is a deeply personal album for Sampa, it is also a very collaborative one. On the album, she works with producers such as Silentjay, Kwes Darko, Clever Austin, Blue Lab Beats, and Syreniscreamy. Together, they help Sampa build upon the foundation laid down with Birds and the BEE9, and then expand upon it by weaving in more music from Zambia and Botswana, and opening up more space for spoken word passages, while also navigating some of the hardest hip hop beats you'll hear this year and some of the gentlest R&B. This is all necessary because Sampa is trying to show you every side of herself, to relate the past of her youth, her present situation, and to relate her recent past and struggles with mental health. It's an album where one minute where Sampa might be rapping hard about the struggles of Black Women around the globe, and then the next minute she might be quietly relating through some spoken word about her recent struggles to put her own mental health first while pushing her career forward, and then another minute might focus own her spirituality. It's a long album, with nineteen tracks pushing the album past the 75-minute mark. Nine times out of ten, I would say that an album of this length is too long and that you could edit down the album by a few tracks and make it an easier album to digest for listeners. However, The Return is that tenth time out of ten. This album is so carefully balanced, with each track so carefully transitioning into the next that losing anything would throw off the equilibrium. You need the voice mails from Sampa and her friend bookending the album, talking about her mental state to get this conversation going. You need the appearances from Mwane Tembo, Theresa Mutale Tembo, Sunburnt Soul Choir, Krown, Ecca Vandal, Whosane, Thando, Steam Down, Jace XL, Alien, Mandarin Dreams, Boadi, and Lori. You need the urgent political raps of "Time's Up," "Dare To Fly," "OMG," and "Final Form." You need to peaceful and soulful moments found on songs like "Grass is Greener," "Heaven," or "Leading Us Home." You need the interludes like "Give Love" as moments of reflection. You need the twists and turns of the nine-minute opus that is the title track, which almost plays out like a miniature musical. Each piece is so carefully placed, and full of such personal meaning, this album absolutely needed to be this long.
Few albums you'll listen to this year will be as ambitious as The Return. Even fewer will be as successful. And probably none of them will feature an artist taking as gigantic a leap from their last project to their current one. Sampa The Great has truly earned her title with this album, vaulting herself into the top tier of artists working today.
| | |
| --- | --- |
| Title: | Sampa The Great - The Return |
| Label: | Ninja Tune |
| Year: | 2019 |
| Rating: | 9/10 |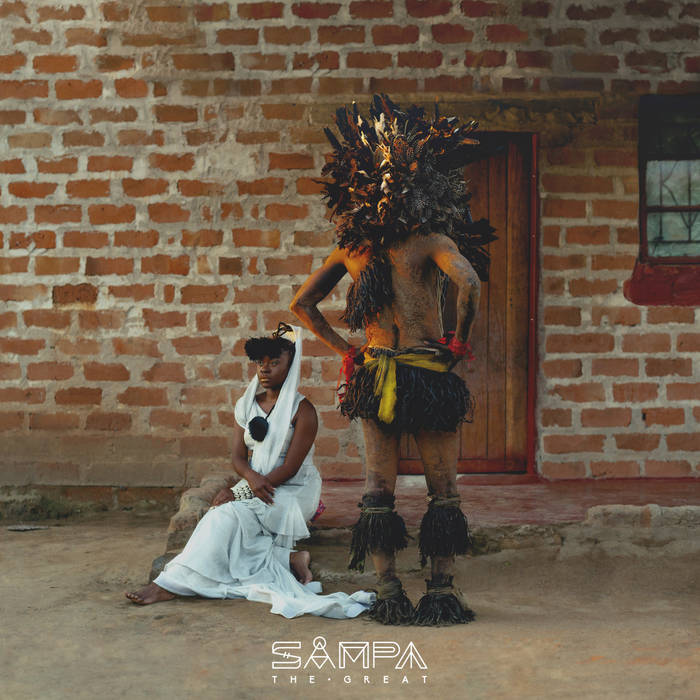 Previous: Ego Ella May - So Far
Next: Joe Armon-Jones - Turn to Clear View