Joe Armon-Jones - Turn to Clear View
Written by Chi Chi Thalken on September 23, 2019
Joe Armon-Jones is a jazz keyboardist from London who is part of The Ezra Collective, but he has recently been establishing himself as a solo artist as well. His first album, Starting Today, came out in May of last year. He's now ready for round two, as he releases his sophomore album, Turn To Clear View.
There are a few interesting things about this album, but the first things that struck me is that for being a jazz keyboardist, Turn To Clear View doesn't feel like a keyboard album. There is plenty of keyboard to found, don't get me wrong, and Armon-Jones has some excellent chops, but this isn't some old school jazz album where the solo artist is front and center and everyone else is background players. Instead, Armon-Jones has crafted a modern fusion album, bringing in funk, dub, hip hop, R&B, and Afrobeat to his jazz. He works with a core of longtime bandmates Oscar Jerome, Moses Boyd, and Nubya Garcia to establish that chemistry that you need for a good jazz album, to get those tight knit grooves that allow for all of the soloing and other experimentation to happen. On top of keyboards, drums, and bass, there is a heavy dose of trumpet and sax to carry the melodies as we bring all the genres together. We also get a few guest artists, including Georgia Anne Muldrow, Ashebar, Jehst, and Obongjayar, who all bring something different to the table. Overall, there is a really interesting melding of styles happening, and depending on where you are in the album, it will remind you of something different. Georgia Anne Muldrow is such an accomplished and experimental artist in her own right, it's easy to see her influence when she joins the band on "Yellow Dandelion." On some of the instrumental tracks, it's easy to see a comparison to other artists who have lived in this unique in between space, such as Tommy Guerrero or Reginald Chapman. The only real criticism I have for the album is that when Jehst hops on the mic for "The Leo & Aquarius," he falls short on the only longform rap feature on the album. It's not terrible, but when you give only one emcee an extended section of a song on your album, you want it to be a really tight and inspired feature that elevates the whole album. Instead, we get a feature that feels like it was made up on the spot, with fairly generic lyrics and a delivery that is a little sloppy with the rhythm.
Minor flaws aside, Turn To Clear View is an adventurous album from a talented musician with a lot of vision. He covers a lot of ground and finds all sorts of interesting ways to put different genres in conversation with each other, and he doesn't feel the need to be in the spotlight the whole time, even on his own album. That's admirable.
| | |
| --- | --- |
| Title: | Joe Armon-Jones - Turn To Clear View |
| Label: | Brownswood Recordings |
| Year: | 2019 |
| Rating: | 8/10 |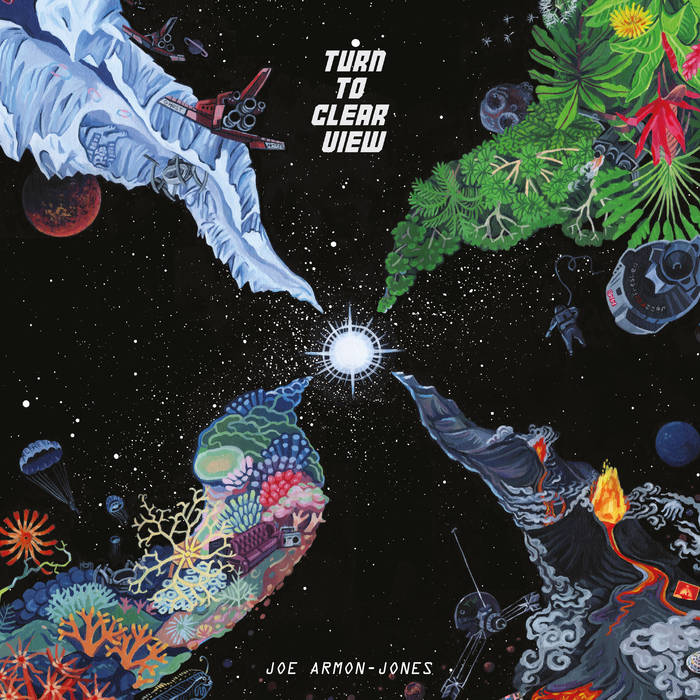 Previous: Sampa The Great - The Return
Next: Lucy Camp - Campfire [Mixtape]